What we did in 2018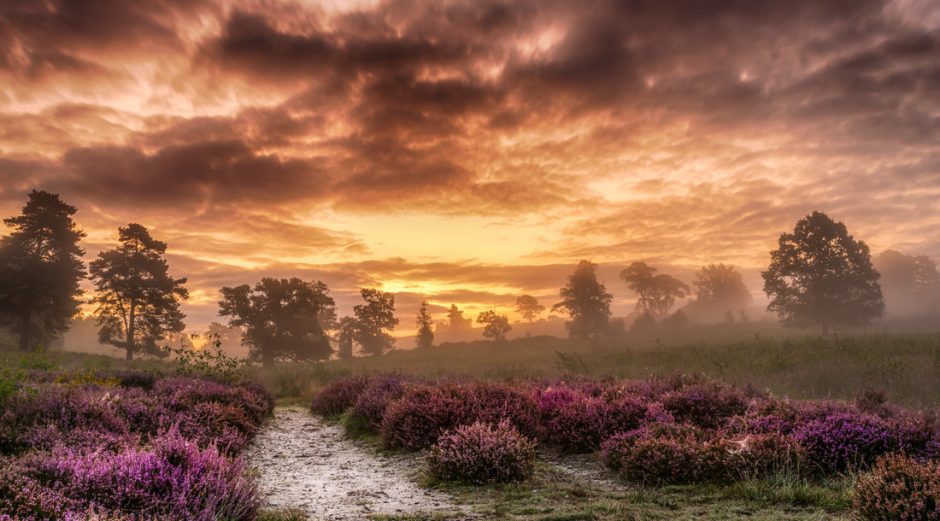 'Tis the season for reviews of the year.
It's been another busy year in the South Downs National Park. Here are just a few of our favourite South Downs stories from 2018. You can also see what our rangers and volunteers have been up to on the ground every month.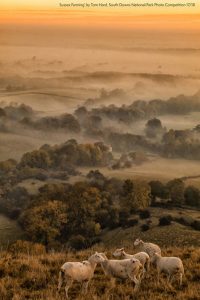 In January we announced the winners of our annual photo competition. Ron De'Ath's unsual harvest shot won our judges' approval and Tom Hard won you over with his people's choice winner 'Sussex Farming'.
In February we discovered what counting slugs has to do with improving water quality and celebrated our second South Downs Dark Skies Festival.
In March we met the independent panel of expert architects and designers who give up their time to push for better design in the National Park and wished our friends at Butterfly Conservation a very happy 50th birthday.
In April we launched a mini-documentary telling the story of South Downs heathland where we learned curious facts. Did you know that the natterjack toad is Europe's loudest amphibian with the male's call hear from several kilometres away?
In May it was National Walking Month so we asked Ranger Ben for his top tips for tackling the South Downs Way National Trail and we celebrated reaching 60% of the campaign target to fix broken sections of it. We also submitted the first Local Plan for the entire National Park to the Government.
June was a month for getting to know some South Downs characters. We met Graham, who has been giving his time to the South Downs Volunteer Ranger Service for nearly 40 years and found out what he'd been up to in that time. Meanwhile the final of five eggs hatched on our barn owl webcam.
In July we met our barn owl chicks in person when we joined ranger Angela to weigh and ring them. And for National Meadows Day we found out how rangers Jan and Ben turned a large patch of nettles into a wildflower meadow.
In August we met six local farmers who are telling their stories on their land through an innovative trail of 'watching & listening posts' linked to short films about their work out in the South Downs. We also launched a new grant scheme to deliver more affordable housing in the National Park.
In September we marked National Quiet Day with a look at 'tranquility' – one of the seven special qualities of the South Downs National Park.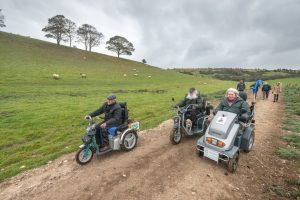 In October we met the inspirational Jill, who was born with severe hip dysplasia, but isn't letting that stop her from tackling the South Downs Way. Meanwhile the Disabled Ramblers officially opened the first of a series of new 'Miles without Stiles' routes in the South Downs National Park made possible thanks to £60,000 support from Gatwick Airport.
To mark the 100th anniversary of the Armistice in November, Sussex composer Damian Montagu and artist Russell Cobb released a collaborative animation remembering 'the day that Sussex died'. We also met a flock of unusual looking sheep being employed to improve precious chalk grassland, vital for the survival of rare butterflies, near Shoreham.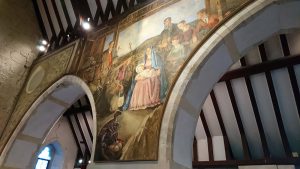 Finally this December we've celebrated a few of our favourite South Downs trees and learned how an unusual painting of the nativity, completed by artists Duncan Grant and Vanessa Bell, is need of urgent restoration received an early Christmas gift from the South Downs National Park Authority's Sustainable Community Fund.
Want to keep up with us throughout the year? Sign up to South Downs News, our monthly newsletter for the latest South Downs news, stories, ideas for days out, competitions and much more.
Quick Links
Learn, Enjoy & Care For
National Park Authority
Planning