South Downs National Park Volunteers
Our South Downs National Park Volunteers look after and help to conserve the special qualities of the South Downs, assisting the South Downs National Park Authority (SDNPA) and its partners in improving and promoting the landscape, wildlife, public access and heritage of the National Park.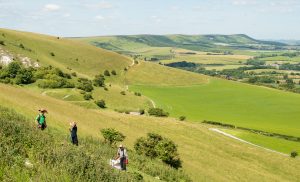 Volunteers undertake a wide variety of tasks including practical conservation work,  species monitoring, welcoming visitors at Seven Sisters Country Park as well as supporting a variety of projects.
The help provided by such an enthusiastic and dedicated group of people has made it possible to support and deliver a huge range of activity on the ground that could not otherwise have been achieved.