Our performance: Authority Monitoring Reports
This year's Authority Monitoring Report (AMR) was published in December 2022.
The AMR 2022 reports on a number of planning documents such as the South Downs Local Plan, neighbourhood development plans and waste and minerals plans.
This report considers the policy performance of policies across the National Park, and trends against various indicators including those directly affected by the planning process as well as those more indirectly affected.
The AMR includes all indicators which are monitored along with any relevant targets, and which Local Plan policy each indicator relates to.
An output is set out for each indicator followed by a brief commentary highlighting the key findings of the output and relating these back to local and Government policies.
This AMR reports on the financial year 2021 -22, which is the eight year of the 2014-2033 plan period for the South Downs Local Plan.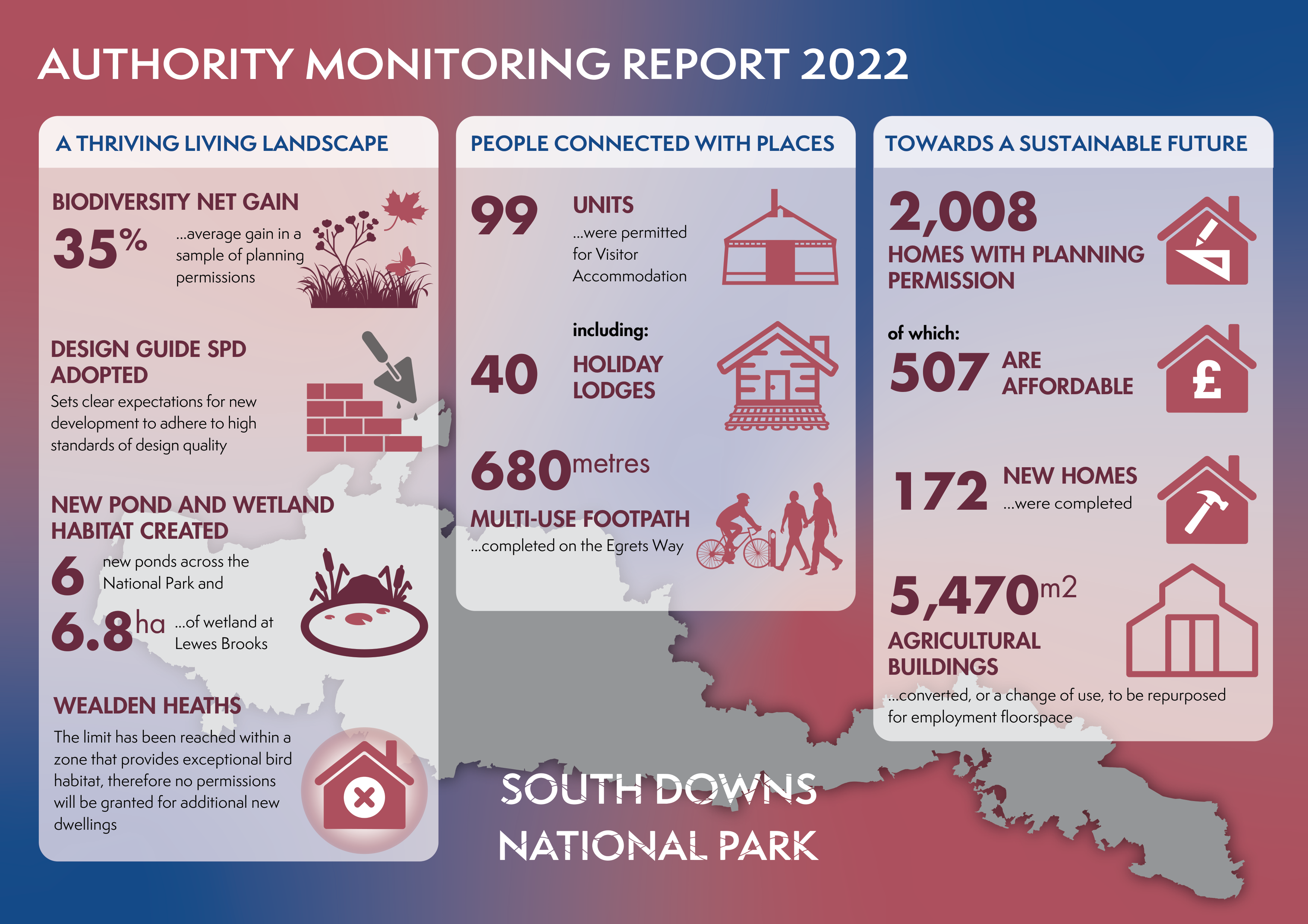 Previous Authority Monitoring Reports