Join the Newsletter
Want to know what's happening in your National Park?
Sign up for our monthly newsletter for the latest South Downs news, stories, ideas for days out, competitions, to hear about our ranger and volunteers' work and much, much more…
Please note that by signing up to receive this newsletter you are agreeing to receive information and updates about both the South Downs National Park and the South Downs National Park Trust.
Telescope competition
Our Dark Skies Festival returns with an extended line-up during February – and we're offering the chance to win a telescope!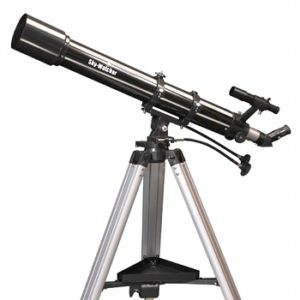 We're also offering the chance to win a deluxe Skywatcher 90 AZ3 telescope, so you can get out in the South Downs this year and see the wonders of the sky for yourselves!
To be in with a chance of winning this fantastic prize, all you need to do is sign up to the South Downs newsletter before 29 February 2020. Anyone who signs up as a new member of this newsletter during February will automatically be entered but to make sure our existing readers don't miss out you can also enter by emailing us at the address below before 29 February 2020.
To enter the draw email us with the subject "Embrace the Darkness" to newsletter@southdowns.gov.uk
Terms and Conditions apply.
We respect your privacy
We promise to never to share your email with any other organisation without your consent. For more information about how we process personal data, please see our privacy policy.