Join the Newsletter
Want to know what's happening in your National Park?
Sign up for our monthly newsletter for the latest South Downs news, stories, ideas for days out, competitions, to hear about our ranger and volunteers' work and much, much more…
Please note that by signing up to receive this newsletter you are agreeing to receive information and updates about both the South Downs National Park and the South Downs National Park Trust.
Win tickets to Fishers Farm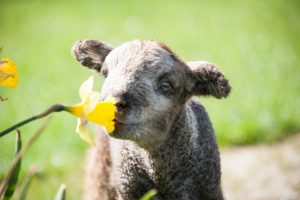 There's a lot going on at Fishers Farm. The award-winning family day out includes a mixture of indoor play and outdoor adventure just outside the National Park at Wisborough Green. Among the animals you'll find sheep, goats, and chicken so spring time is a great time for lambs, kids and chicks.
Thanks to the lovely people at Fishers Farm we have four tickets to give away to one person. All you need to do to enter is sign up to the South Downs newsletter before 30 April 2018.
Terms and conditions apply, please read them here
We respect your privacy
We promise to never to share your email with any other organisation without your consent. For more information about how we process personal data, please see our privacy policy.