Photo competition 2017/18 – Who won the people's choice?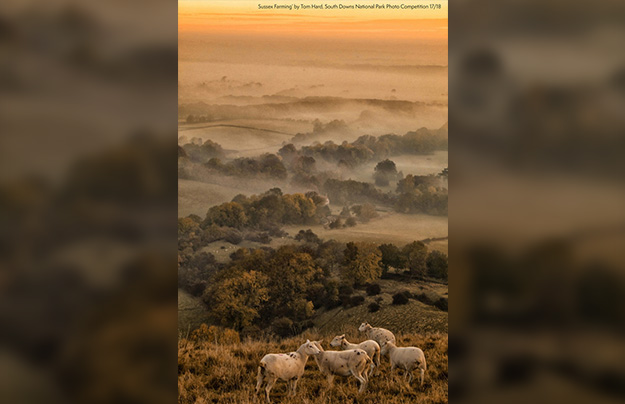 February 6, 2018
Thank you to everyone who voted for their favourite picture from the South Downs Photo Competition 17-18! We are very pleased to announce that the winner is Tom Hard for his photo 'Sussex Farming'.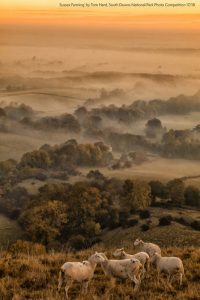 On a misty, golden morning a small flock of sheep are caught on a hillside, looking down across a wooded patchwork of fields. An atmospheric shot with great depth and light that completely captures the spirit of the South Downs as a growing place.
Congratulations to Tom from Horsham in West Sussex who, with almost 40 per cent of the public vote, wins £100.
See the gallery of all the winning and highly commended photos
Feeling inspired?
Our 2018/19 competition theme will be 'Perfectly Seasoned'.
Spring, summer, autumn, winter – every season in the South Downs has something to offer. But our judges are looking for something different. Can you impress them with a fresh perspective on the changing seasons in the National Park?
We'll reveal details of how to enter later in the year.
Quick Links
Learn, Enjoy & Care For
National Park Authority
Planning