What does ReNaturing in the South Downs look like?
With ambitious goals of adding 13,000 hectares managed for nature and ensuring there is space for nature everywhere and for everyone, we will support nature recovery projects from large landscape scale restoration of entire habitats to small-scale projects in the community.
Our projects will include:
Woodland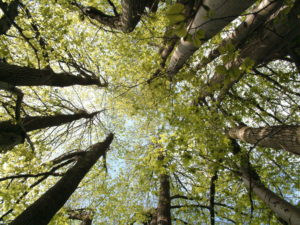 Trees are incredible.
They give us clean air to breathe, enhance natural beauty, support wildlife and are vital for tackling climate change.
The South Downs National Park has more trees than any other National Park in England but with a changing climate and many pests and diseases, they need our help.
As part of our Trees for the Downs project, we aim to plant 100,000 native trees over the next 5 years.
---
Heathland restoration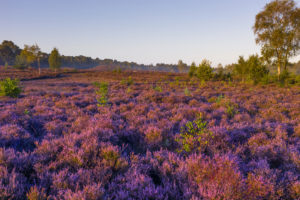 Our stunning heathland is brimming with biodiversity but with only 1% of rare heathland left in the South Downs, we need to restore and increase this rare habitat that support so many amazing species including one of the UK's rarest reptiles, the sand lizard.
We aim to improve and expand an additional 12000 football pitches worth of heathland.
---
Beelines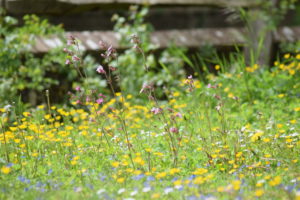 The iconic chalk grassland of the South Downs attracts a multitude of bees and butterflies with its array of stunning wildflowers.
However, with a continuing deterioration in chalk grassland these key pollinating species are on the decline and in need of our support.
We will be working with farmers and partners within the Arun to Adur area, to create wildflower corridors across downland linking species rich chalk grassland to sites which are in need of pollination.
---
South Downs hedgeroads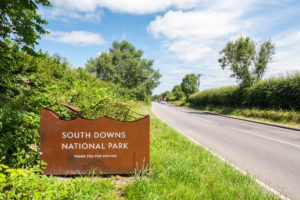 Hedges are like highways for wildlife, providing homes, food and highways to travel between habitats.
We plan to work with farmers and land managers to restore hedgeroads across the National Park.
---
Water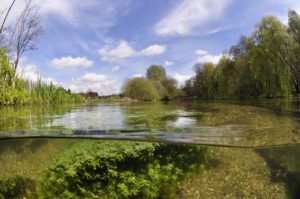 Our rivers, streams and ponds are vital to our wildlife.
There are 1000 historic dew ponds spread across the South Downs that provided vital water for wildlife and grazing livestock. In recent years many have fallen into disrepair.
We will work with landowners across the South Downs to restore this pond network for the great-crested newt, invertebrates and other key species that depend on them.
We will also work to help our rivers to renature, restoring natural processes and supporting habitat for watervoles, otters and the other iconic creatures that call our rivers home.
---
You can help by ReNaturing your home, garden and even your flat.
Find out more on how you can help nature to #ReNature