Enjoy stunning 360 degree views from Ditchling Beacon, the highest point on the chalk in East Sussex, visit the historic Jack and Jill windmills or pay your respects at the peaceful Chattri war memorial.
A new leaflet which includes two Miles Without Stiles circular routes set in a beautiful area of the South Downs National Park is now available. As well as breath-taking views and historical buildings, these routes take in some stunning pockets of rich chalk grassland housing species such as the honey-scented musk orchid and the green hairstreak butterfly. Both routes are suitable for off-road class 3 all-terrain mobility scooters and were tested by members from the disabled ramblers charity.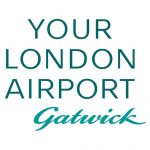 Following these trails also takes you along a section of the famous South Downs Way, the 100 mile National Trail which runs the entire length of the South Downs National Park from Winchester to Eastbourne. A great way to spend the weekend.
These circular routes have been made possible due to support from Gatwick Airport, which enabled surface and gateway improvements to be carried out.