Meet Your Dog Ambassadors
Dog ambassadors each have their own story as to why they have got involved with the project. But they are  all local people who walk regularly on heathland sites. They are there to offer support and advise and promote our take the lead campaign messages. If you see any of them onsite in their gilets, please do stop and say hello.
Trevor on Hogmoor Inclosure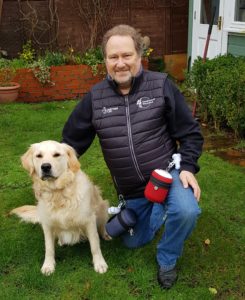 Hi, I'm Trevor. I have lived in Whitehill & Bordon for the last 21 years.
My wife and I love the walks around the area especially as they are dog friendly. Merlin our 4 year old Golden Retriever loves to say hello to everyone so it's definitely a team effort.
I became interested in the dog ambassador program after seeing the posters around Hogmoor Inclosure. As we've walked around the inclosure for years, I though this would be a great opportunity to meet other people and get them enthusiastic about the area too while promoting the Take The Lead messages.
Beryl on Blackdown and Ludshott Common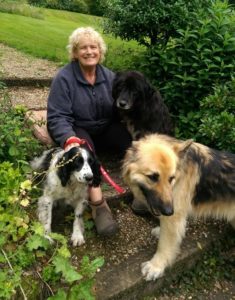 Hello, I'm Beryl, an ex-teacher who has lived around here since 1988.
I was a prime mover in setting up Haslemere Tennis Club.
I have seen lots of changes, but the worst is the amount of dog poo on the paths!
Alison on Shortheath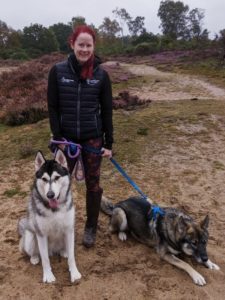 I grew up on the moors in Devon and am a country gal at heart. Myself and the pups love exploring the outdoors in all weather! We are excited to be part of the Dog Ambassador team and can't wait to meet and get to know all the fabulous walkers and dogs out there. 
John on Wiggonholt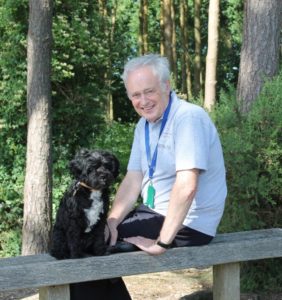 Being a  Dog  Ambassador under the umbrella of the Heathlands Reunited project is the start of an opportunity of making real in roads into hopefully working with and, where necessary, educating our dog owners.
Walking the trail with a dog is a great way of breaking the ice when talking to dog owners.
Unfortunately I do not own a dog but have recruited our first dog volunteer – he has the skills and experience to do the job.