From Fossils to Falcons, the wildlife of the South Downs
17 March 2021
16:00 to 17:00
---
Suitable for Key Stage 2 and 3 teachers.
Enhance teachers understanding of different geology and species of the South Downs.
Learn basic fieldwork techniques to use with students on the South Downs.
Explore how the species of the South Downs can be used to teach different curriculum areas.
Key themes:
Fieldwork Training and Learning Outside the Classroom to deliver specific curriculum  subjects and topics.
Session outline:
The South Downs National Park is home to a huge array of wildlife – the chalk grassland is one of the rarest habitats in this country. The session will give teachers a brief overview of the history (and pre-history) of the South Downs and focus on some of its most iconic animals including Glow-worms, Adonis Blue butterflies and the impressive Peregrine Falcon, their lifecycles and adaptations. It will look at practical considerations for working on the Downs and basic equipment to take with you.  Examples of simple fieldwork and surveying techniques will be explored. Teachers will also have an opportunity to consider how a visit to the Downs can be used as a stimulus for further work back at school, enhancing different areas of the curriculum.
Booking is essential:
Visit: sussexwildlifetrust.org.uk/whats-on/2020-11-24-from-fossils-to-falcons-the-wildlife-of-the-south-downs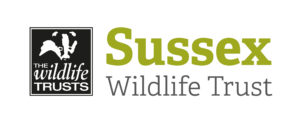 This event is FREE thanks to funding from the South Downs National Park Authority COVID-19 Recovery Fund. The South Downs National Park Education Network have used the funding to develop a series of online teacher training sessions to support schools to deliver more Learning Outside the Classroom during the COVID-19 Pandemic.
*Photo credit: Dave Kilbey – Sussex Wildlife Trust