South Downs Ranger Experience
The South Downs Ranger Experience gives visitors a real-life glimpse into the work of a South Downs Ranger.
Working closely with local communities, farmers and landowners, the South Downs National Park Rangers play a pivotal role in conserving and enhancing the 1,600km2 of landscape, biodiversity, cultural heritage and the famous South Downs Way.
Step aboard a Land Rover to visit iconic sites, hear extraordinary stories and see conservation in action.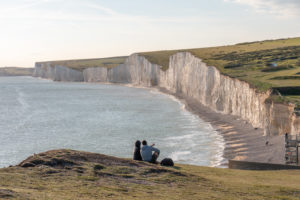 The day out begins with the most breathtaking view in the National Park – the Seven Sisters cliffs – taking in the majestic scene from Seaford Head Nature Reserve. This is then followed by a guided tour of Seven Sisters Country Park and a visit to the pretty medieval village of West Dean.
You will then enjoy a picnic overlooking Deep Dean – an amazing chalk grassland valley teeming with wildlife – before carrying out a butterfly survey and learning more about the rare species in the National Park such as the Adonis Blue Butterfly.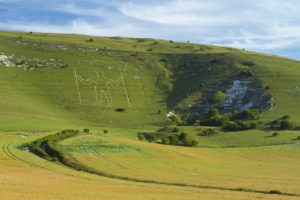 The day finishes with a visit to the famous Long Man of Wilmington, "the mysterious guardian" of the South Downs and an option of visiting the Long Man Brewery to see where they make award-winning beer using barley grown in the surrounding farmland.
Each experience departs at 10am from Seaford Station, East Sussex, returning to Seaford Station by 2.15pm.
Each tour has a maximum of four participants. Available dates are:
October 2019 – 12th & 18th
November 2019 – 9th & 15th
Bookings have already started so we recommend booking as soon as possible to avoid disappointment.
The cost of a Ranger Experience per person is £60.
Book your South Downs Ranger Experience today.