Draft Development Briefs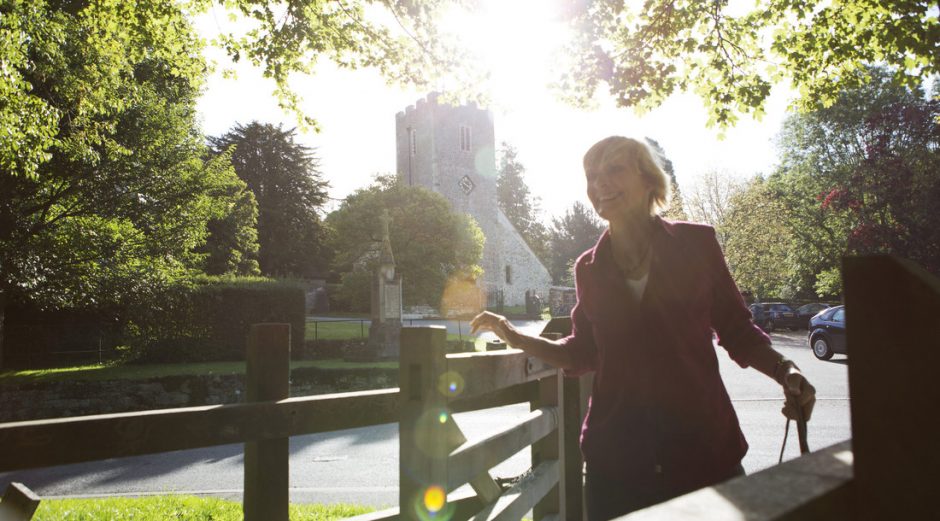 January 11, 2018
The South Downs National Park Authority (SDNPA) has produced draft Development Briefs for four sites allocated for housing through the South Downs Local Plan. These four sites are being considered for development in the draft South Downs Local Plan but are not currently covered by a Neighbourhood Plan. The Development Briefs are works in progress and do not prejudice whether or not these sites will be allocated.
The Development Briefs set out, the principles that any visions, designs or plans for these sites must follow – for example any specific provisions for wildlife, recreation, services or access. The briefs are not prescriptive, plans or designs for the sites – those will be the responsibility of future developers in consultation with the local community – but they will give the local community and other stakeholders more security and confidence as to what development on each site might look like.
As with any site in the National Park, developers will still need to apply to the SDNPA for planning permission but, provided the principles have been followed, this process should be faster.
The Development Briefs will be considered by the SDNPA Planning Committee on 18 January 2018 with the recommendations that:
they are opened up for public consultation; and
responsibility for considering the consultation results and making minor changes be delegated to the Director of Planning in consultation with the Chair of the Planning Committee.
If major changes are required a further report and presentation will be made to Planning committee.
If the site allocation in the draft Local Plan does not subsequently come forward the Development Brief will be discarded.
Frequently asked questions
What is a Development Brief?
Development Briefs are an established method for local planning authorities to proactively influence how individual sites are developed – they are usually used for significant sites. Once endorsed they become a material consideration that must be used in the development and determination of any future planning applications for the site.
Why is the Authority introducing Development Briefs?
By setting out in advance how we expect to see if these four sites are developed, we can help to shape development proposals from the very early stages of design; give the local community and other stakeholders more security on what development might be permitted on the site; and speed up decisions on applications. The timing in producing these Briefs is key – if we are too late we lose some ability to influence as developers may already have commenced design work.
Which sites will you be producing Development Briefs for?
We are producing Development Briefs for four sites in the National Park.
Land South of London Road, Coldwaltham allocated under emerging Policy SD64.
West Sussex County Council Depot and Former Brickworks Site, Midhurst allocated under emerging Policy SD81.
Holmbush Caravan Park, Midhurst allocated under emerging Policy SD82.
Land at Pulens Lane, Sheet allocated under emerging Policy SD89.
The specific policies can be read in full in chapter 9 of the draft Local Plan.
The draft Development Briefs will be presented to the SDNPA Planning Committee on 18 January and can be viewed now as part of the committee meeting papers.
Is there a chance that these sites won't be included in the final Local Plan? If so why have you produced the plans now?
Yes, absolutely. The consideration of these sites for development is being considered through the Local Plan process. As a result of reviewing the consultation responses to the Local Plan there is the chance that one or more of these sites won't be included in the final Local Plan. However the window for producing a Development Brief is very small – to work it must be in place and adopted before prospective developers have started any plans for a site. For this reason we considered it worthwhile to carry out this work
Why is the SDNPA only developing briefs for these four sites?
The need for Development Briefs for these sites was identified in the draft Local Plan as they are of a scale and/or importance that warrants a Development Brief being prepared and as they are not covered by any guidance in a Neighbourhood Plan.
What information do these Development Briefs contain?
Each brief includes an analysis of that site's particular constraints and opportunities, the relevant policies from the draft Local Plan and sets out, with detailed evidence, the key design principles and guidelines that should be observed in any development on the site – for example whether specific provision for wildlife, recreation, services or access needs to be made.
Will other sites get Development Briefs over time?
These are the only Development Briefs proposed in the draft Local Plan and we have no current plans to produce Development Briefs for other sites.
Why were these Development Briefs not included as part of the Local Plan consultation?
The time and research required to produce these briefs meant that it was not possible to include them in the final consultation for the Local Plan. For this reason we are carrying out a consultation exercise specifically on the draft development briefs outside, and after, the Local Plan consultation process. They were flagged as forthcoming in the consultation document and, if approved by the SDNPA planning committee, will be open to public consultation this February.
Why are the draft Development Briefs going to Planning Committee before they are subject to public consultation?
For important documents like these we always seek the views and authorisation of our Members before seeking the views of the public. Subject to the approval of Planning Committee the public in these communities will get the chance to have their say in February.
Quick Links
Learn, Enjoy & Care For
National Park Authority
Planning