Rangers on tour! Pop-up events prove popular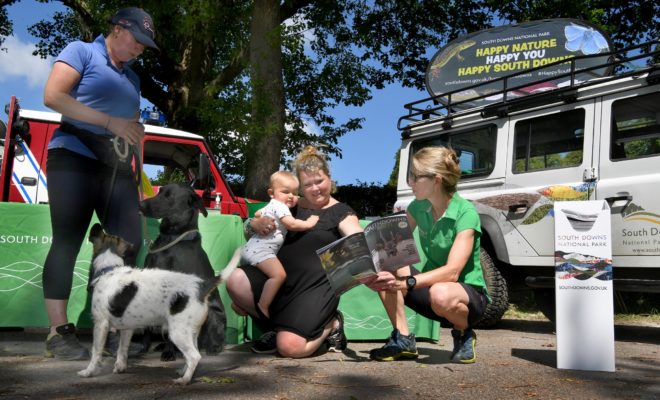 People got the chance to speak to rangers and find out more about the National Park as more than 40 pop-up events took place this summer across Hampshire and Sussex.
Well over 3,000 people were chatted to as rangers and staff toured the National Park, setting up information kiosks at dozens of popular sites such as Butser Hill, St Catherine's Hill, Blackdown, Kingley Vale, Stansted Park, Cissbury Ring, Midhurst Common, The Trundle, Truleigh Hill, Malling Down and Seaford.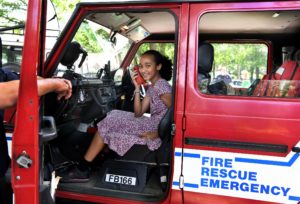 Following the lockdown, the pop-up events were a chance for the public to chat face to face with rangers and National Park staff, including finding out ideas for walks, discover more about the biodiversity and pick up tips on how to care for the landscape.
The weekend events ran since the start of April and included help from a number of partners, including police and fire services, National Trust, Natural England, Forestry England, the Wildlife Trusts, and farmers.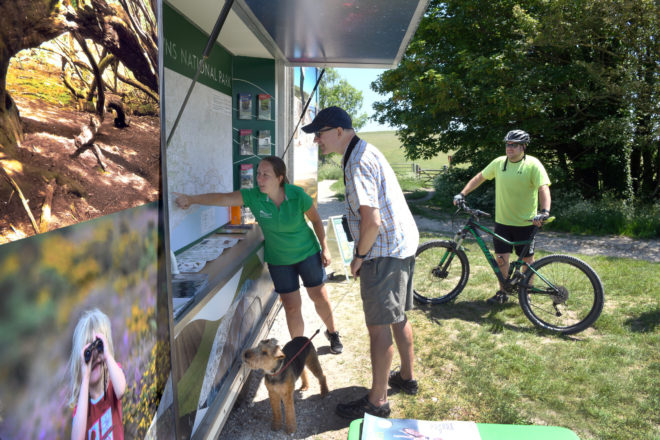 Laura Warren, Events and Engagement Officer for the National Park, said: "It's been a fantastic summer of engagement with the public and it's been lovely to be able to chat to people face-to-face again.
"Unable to organise larger-scale events in the spring meant our focus went into doing small-scale pop-up events and it's worked really well. It's a been a great opportunity for people to learn more about the amazing wildlife and local history in the National Park and our giant map of the South Downs is always a hit. People are always surprised by the size of the National Park and that it stretches for 100 miles!
"We've also been sharing our 'Happy South Downs' messages which is all about simple things people can do to help keep nature happy, such as picking up dog poo and not dropping litter. The whole initiative has been very well-received and it's great to see this renewed interest in helping nature and the environment."
Local signage with the "Happy South Downs" message has recently been put up at popular locations such as Kingley Vale, continuing to offer simple tips on caring for nature as we head into the autumn and winter.