Our glorious groundwater! TAP offers simple steps to help care for our precious aquifer
Become a "groundwater guardian" and help care for the precious aquifer that gives us all clean water to drink and enjoy.
That's the message from The Aquifer Partnership (TAP), which is offering simple ways for residents, gardeners, community organisations and businesses to help safeguard the chalk aquifer of the South Downs that supplies water to over 1.2m people and is under increasing threat from climate change.
The advice comes ahead of World Water Day on 22 March – which this year explores the theme of what water means to people.
Previously known as the Chalk Management Partnership, or ChaMP, TAP was re-launched exactly a year ago as a five-year £500,000 project to protect groundwater in the Brighton Chalk Block from pollution, and to increase resilience to climate change. Led by a partnership between the South Downs National Park Authority, Brighton & Hove City Council, Southern Water, and the Environment Agency, the programme is working with residents, farmers, landowners, and schools across the Brighton, Hove and Lewes area to safeguard our drinking water.
In the past year, the TAP team has had a big focus on engaging young people about the importance of the aquifer, and have produced a series of eye-catching and quirky illustrations and films to bring the topic to life – including making an "edible aquifer" out of marshmallows and chocolate.
Susie Howells, TAP's Partnership Development Manager, said: "When people think of World Water Day, they normally think of our seas, lakes and rivers, rather than groundwater. But here in Brighton we are unusual in that we do not have any significant rivers or streams within the immediate area. So groundwater really is one of our most precious water resources – a constant supply of clean, filtered drinking water that has been sustaining people and wildlife for centuries.
"However, our groundwater is at risk in the town and on the downs from pollution, getting into the aquifer from roads and vehicles; and from chemicals used on crops, in gardens and other open spaces.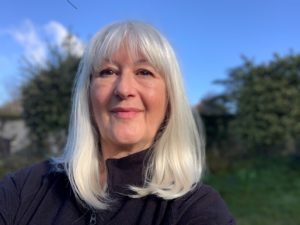 "High levels of nitrate have been recorded in Brighton & Hove's water supply, and so we're working with farmers and gardeners to reverse the trend by using more sympathetic practices.
"The truth is we can all play our part in being guardians of this wonderful groundwater and it doesn't have to be difficult – it could be as simple as extra planting in your garden or using fewer chemicals."
TAP's top tips for caring for the aquifer are:
Create a rain garden
Rain gardens are designed to mimic the natural processes that break down pollution and reduce flood risk by slowing water down. They use the power of plants to filter and cleanse polluted water. Easy to incorporate into a garden or allotment, it can be as simple a planted area with gravel and sand layers below to cleanse water before it filters into the ground. For more advice see https://raingardens.info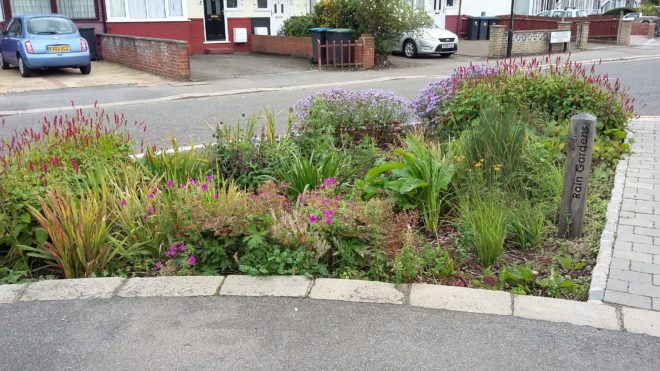 Drain your driveway
To avoid excessive surface water run-off, it's a good idea to choose permeable paving and have it properly installed. Take a look at the Royal Horticultural Society's guide to permeable driveways.
Healthy plants – help your herbaceous perennials
You can prevent chemicals leaching into the groundwater by avoiding chemical fertilisers and pesticides. Well-rotted manure can be spread and dug into the soil in spring, rather than in the autumn. Companion plants help to attract beneficial insects, taking those unwanted pests' attention away from your prize blooms and veggies.
Don't leave your beds bare!
Don't leave your beds bare over winter – sow "green manure" seeds such as phacelia or crimson clover in the autumn and they will help improve soil health and prevent nitrate leaching. The flowers also attract beneficial insects like hoverflies. Phacelia makes an excellent companion for kale, broccoli and tomatoes – and it's very fast-growing!
Only rain down the drain
Most road drains and surface drains are designed to carry only rainwater. Pouring pollutants down these drains is like pouring them straight into the groundwater via a soakaway. Just one litre of oil can pollute one million litres of drinking water.
Susie added: "We've achieved a lot in the first year of TAP and have made some great strides to help protect our precious groundwater. It's only been possible thanks to everyone working together and we want to continue to develop innovative solutions in both rural and urban settings."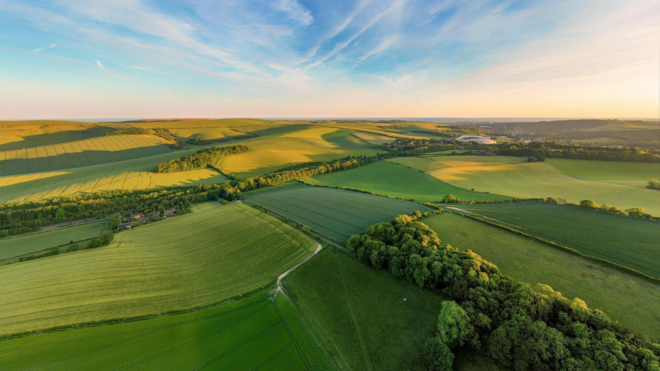 Over the past year key achievements have included:
Spearheading leading-edge farm trials in the TAP to prevent nitrates leaching into the groundwater by using new and innovative farming methods, including nitrogen reduction and foliar feed (direct application to the leaf of the crop) .

Establishing feasibility and developing workable designs for sustainable drainage projects.

Supporting a 182-hectare farm to move towards regenerative agriculture to eliminate nitrogen inputs

Developing visual materials to help people understand how the aquifer works.

Working with a Sussex University Masters student to research the relationship between soil organic carbon (SOC) and different agricultural management practices.

Contributing to citywide plans, policies, planning and technical advice notes to influence good practice in groundwater protection in activities and development.
Future plans include creating new and innovative "rainscape" projects in the Brighton, Hove and Lewes area, including in parks and at schools. These are sustainable drainage systems that use areas of vegetation to collect run-off and naturally cleanse the water so it enters the chalk aquifer in a much cleaner state.
For more information about the work of TAP, visit www.wearetap.org.uk