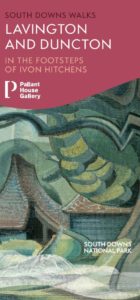 Image: Ivon Hitchens, House Among Trees, 1943, Oil on Canvas, Pallant House Gallery © Estate of Ivon Hitchens
One of Britain's best loved landscape painters, Ivon Hitchens lived and worked at Lavington Common from 1940 until his death in 1979.  Often painting in the open air around his Sussex home, Hitchens sought to capture the essence of the place and the resulting paintings, featuring swathes of bright colour, brought him international acclaim and a place in museums and collections around the world.
An exhibition 'Ivon Hitchens: Space Through Colour' is now on at the Pallant House Gallery in Chichester until 13 October 2019.
To celebrate the work of Ivon Hitchens, South Downs National Park Authority has joined together with the Pallant House Gallery to devise a beautiful circular walk around Lavington Common and Duncton Mill so that visitors can discover the landscapes that inspired Ivon Hitchens.
SDNPA Pallant House Gallery Lavington & Duncton walk – printable web version
Rather than the dramatic backdrop of the Downs, it was the woods and heathland around his house that enthralled Hitchens. Turning his back on the majestic line of hills he would direct his canvas instead to the changing light in a forest clearing or the reflections on a millpond – always exploring nature's shifting perspectives.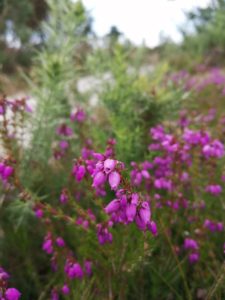 The walk is approximately 5.6 miles / 9 km long and incorporates parts of the Serpent Trail through both Lavington and Duncton Commons,  before heading towards historic Burton Park, Chingford pond and the ancient mill at Duncton.
The trail is a mixture of sandy heathland paths and potentially muddy woodland tracks. Allow approximately three hours to complete the circuit.
Note: The Serpent Trail is a 64 mile waymarked route which snakes its way from Haslemere to Petersfield through stunning heathland.