Mike Hughes, Major Planning Projects and Performance Manager, outlines some of the key changes to the planning system in light of the COVID-19 pandemic.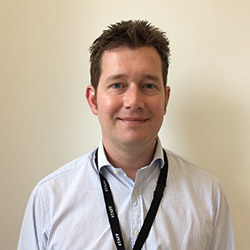 The Government has made a number of changes to the English planning system – with more changes planned – in response to the current pandemic. The rationale behind these changes is to promote post lockdown economic recovery and growth across the country.
Currently planning legislation allows (most) land to be used for the vast majority of temporary uses for up to 28 days in total in any calendar year. New legislation has doubled this to 56 days in a calendar year, but only until 31 December 2020.
In the National Park we do expect to see, in particular, more temporary campsites being provided and those that do already exist under the 28-day rule to, quite understandably, make use of this year's 56-day allowance.
We would expect most of these uses to be carried out within the requirements of legislation.
As, however, with any Planning authority, communities are our eyes and ears and if you have a particular concern that a campsite or any other temporary uses is operating outside of these limits please notify our enforcement team by reporting a breach here: https://www.southdowns.gov.uk/planning-applications/enforcement-report-a-breach/
Please note that the permitted development right to extend a purpose built, detached block of flats upwards by up to 2 storeys which has been widely publicised in the mainstream press does not apply in the National Park.
Other changes expected at the time of writing and thought to be imminent include:
Extending the lifetime of some planning permissions affected by the pandemic
Allowing developers to defer paying certain Community Infrastructure Levy payments by up to 6 months
Providing a streamlined system for developers to temporarily extend the hours they can carry out construction works until 1 April 2021
Making it easier and cheaper for businesses to apply for pavement licences for temporary furniture such as tables and chairs outside of cafes and pubs.