Fancy leaving the car at home and enjoying a family day-out in the National Park?
 The South Downs Rambler bus is the perfect opportunity to explore the South Downs Way – without expending a huge amount of energy by walking a 20-mile stretch of it!
 Taking in a range of breath-taking views and key attractions between Winchester and Petersfield, the Rambler runs every Sunday from July 7 to September 8, as well as the August Bank Holiday Monday.
 The bus takes a scenic view from Winchester to Petersfield railway stations and back again – via the Winchester Science Centre and Planetarium, views at Cheesefoot Head, the gardens of Hinton Ampner, the Iron Age fort at Old Winchester Hill, the luxurious Langrish House Hotel and a number of traditional village pubs and villages.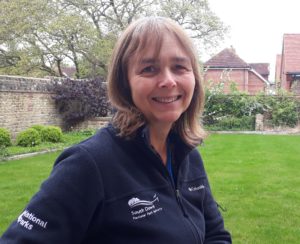 Allison Thorpe, who oversees access and recreation in the South Downs National Park, says: "We're delighted to be working with the Community Rail Partnership for a second season and are encouraging people of all ages to make the most of the South Downs Rambler.
"It's a great way to see the South Downs and people can make a real day-out of it. It's ideal for families who perhaps haven't seen much of the South Downs Way before, right up to seasoned ramblers who might want to see the Downs from a different perspective.
"We've chosen Sundays as it's the perfect day to relax and unwind. So leave the car at home for the day and create some great memories on the South Downs!"
Every driver on the South Downs Rambler has considerable local knowledge and will be delighted to offer guidance.
The bus, which links up with rail services from London, the Midlands and South Coast, has been funded by the Three Rivers and East Hampshire Community Rail Partnerships and Cross Country Trains , and is operated by Bluestar.
Adult single fares range between £2.40 and £6, with returns between £3.90 and £7.90 depending on the stops. All child fares are between £1.80 and £2.70.
You can also hop on and off all day with a Bluestar network ticket at £7.50 for adults, £5.70 for children and £23 for groups of up to five people travelling together. Concessionary pass holders are welcome.
See the full timetables here and see the full bus route here.
Alternatively visit http://southdownsbybus.squarespace.com/the-south-downs-rambler or www.easthampshirerail.co.uk