Wiggonholt Cricket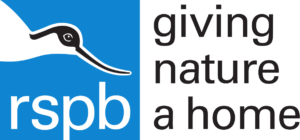 Extensive work has been carried out on Wiggonholt heath in recent years to regenerate the heather and restore the heathland here as well as reintroduce one of the UK's largest cricket, the Field cicket back onto the site.
The field cricket is an extremely rare, declining and threatened insect in the UK which depends on a heathland habitat. It is classified as Vulnerable and is given full protection under Schedule 5 of the Wildlife and Countryside Act 1981 and is a Section 41 Species of Principal Importance in England.
Between 2017 and 2020 new crickets have been introduced onto the site as part of a successful breeding programme to increase the robustness of the local population.
The sculpture, which is intricately carved in sandstone, is an enlarged field cricket, with 'add your own' antenni. It overlooks a freshly cleared expanse of returning heathland.  
Wiggonholt Heath is also home to a ground nesting bird called the Nightjar which can be recognised by its unusual churring sound on a warm summer's evening. There are many superstitions and stories surrounding the Nightjar, for tales from the heath see here.
About the sculpture
How to find it