Graffham Sheep Pig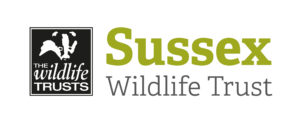 Probably the most unusual of the 7 sculpture designs, it is inspired by a map, drawn in 1625 showing the area as common land.

Following a thorough tour of the area by a Sussex Wildlife Trust ranger the sculptor Graeme was shown the primitively drawn map of the area in the 17th Century, a tiny drawing of animals (almost appearing to be standing on top of one another).
Based on these drawings, the sculptor intended to create a replica of the drawing in carved stone. This sculpture reflects the former use of the site as grazing land but also refers to the rare map of the vicinity.
The piece is the largest of the sculptures standing at about 4ft tall and is carved from sandstone.
About the sculpture
How to find it