Guided walks and bike rides this way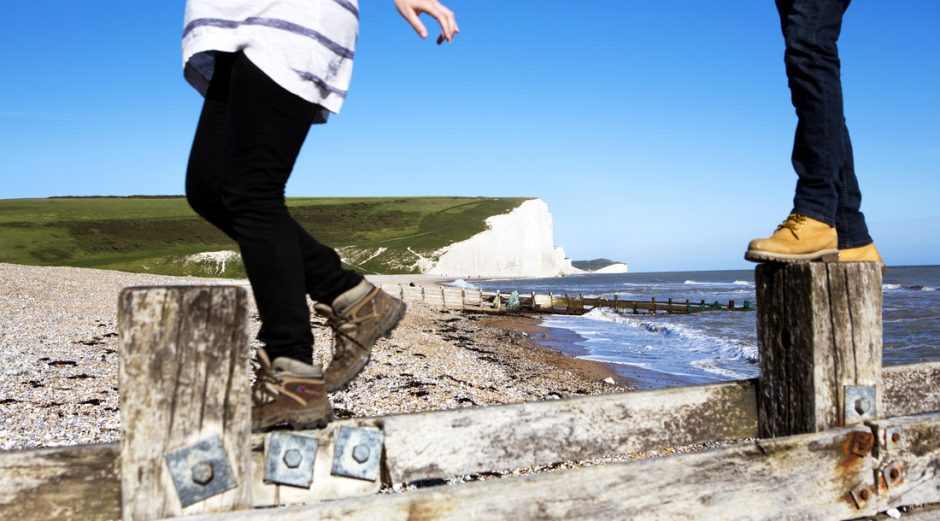 August 7, 2018
If all this sunshine makes you long to be outside we have some ideas for you, whether you're a complete newcomer or an experienced hiker.
Guided health walks in East Sussex
A series of free guided walks, organised by Wave Leisure Trust and the South Downs National Park, are set to help people in Newhaven, Peacehaven and Seaford improve their physical and mental wellbeing.
The walks, running from July 31 to 9 November 2018, will take people to beautiful places close to their doorsteps in the South Downs National Park. They are designed to reduce stress and anxiety, increase cardiovascular fitness and improve mobility with trained leaders from Wave Leisure Trust on hand to help participants get the most out of the experience.
Participants can choose between several routes for different levels of fitness and experience. 'Health Walks' take between 90 minutes and two hours and 'Rural Rambles' last two to three hours. The full schedule of walks is available from Wave Leisure.
Guided health bike rides in East Sussex
Dust off your bike and join Cycle Seahaven for fun evening rides of around 10 to15 miles, ridden at a steady gentle pace.Guided health bike rides in East Sussex
These rides designed as an introduction to cycling in the South Downs and use cycle paths and gentle off-road tracks to get you started and build confidence. Ride Leaders are on hand to offer support and advice along the way.
All rides start in Seaford with a second meeting point in Newhaven. Details of rides can be found on the Cycle Seahaven calendar. Please contact the Ride Leader to let them know you will be coming or to ask any other questions.
Walk the Heath Week
Get to know the South Downs National Parks' heaths on a series of free guided walks led by National Park Rangers and local experts, between Saturday 18 August and Friday 24 August 2018.
There will be routes for all abilities and different interests, whether you're a regular rambler or a countryside beginner, with routes that range from 1 mile to 15 miles. Different walk themes will include ecology, local heritage, conservation, health walks and even a wildlife dog walk.
Read the full programme of walks and book your place by emailing heathlands@southdowns.gov.uk
Eastbourne and Lewes Walking Festival
Join one (or several) of the many guided walks running in and around the far eastern part of the South Downs from 22 to 30 September.
Look out for walks led by local National Park Rangers on 27, 28 & 29 September.
Read the full programme of walks
Quick Links
Learn, Enjoy & Care For
National Park Authority
Planning