South Downs volunteers help save endangered butterfly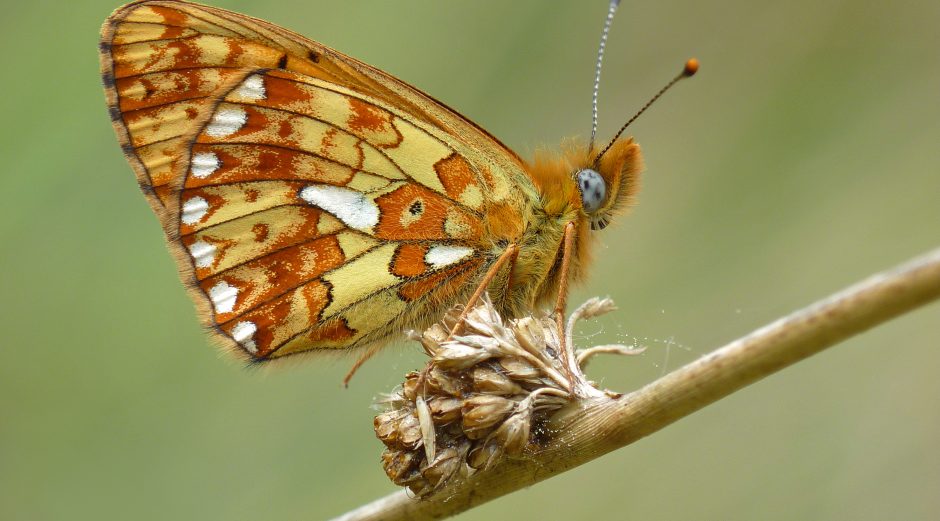 July 4, 2017
Work by the South Downs Volunteer Rangers is helping to save the regionally endangered pearl-bordered fritillary butterfly by creating special havens for this 'very fussy' species in woods near Arundel in West Sussex.
During the butterfly's flight period from late April to late May 2017, the highest numbers were spotted flying in the relatively small area cut by the volunteers. On the season's best day 51 per cent of the 49 butterflies counted across the entire wood were in this area.
The work is part of Fritillaries for the Future; a three-year project led by Butterfly Conservation with the South Downs National Park Authority and supported by the Heritage Lottery Fund.
"The pearl-bordered fritillary declined by 95 per cent nationally between 1976 and 2014 but has been hit hardest in the south east," says Neil Hulme, project officer for Fritillaries for the Future. "The butterfly is now extinct in Kent and Surrey and there are only four colonies left in Sussex, one the result of a successful re-introduction programme."
Neil knows his butterflies. He's not only co-author of The Butterflies of Sussex: A Twenty-First Century Atlas published to great acclaim this spring but was also awarded a British Empire Medal (BEM) this June for his work to save the rare Duke of Burgundy butterfly from extinction. The pearl-bordered fritillary is in good hands.
Over the past two winters the South Downs Volunteer Ranger Service has hand-cut bays into the edges of sweet chestnut coppice, to create special breeding habitat for the butterfly along sunny track edges. The pearl-bordered fritillaries at Rewell Wood historically relied upon habitat created by commercial sweet chestnut harvesting, but in recent years butterfly numbers have decreased and the population had been at a low ebb since 2015.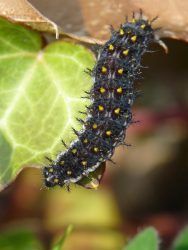 "This work is catering for the specific needs of the highly fussy pearl-bordered fritillaries," continues Neil. "The caterpillars eat violets and violets need bare, freshly-cut ground to grow in profusion.
"The results clearly demonstrate the immense value of the volunteers' work over the harsh winter months. It was a joy to see their efforts rewarded with much improved butterfly numbers this spring, and I'd like to thank every one of them for their help in conserving this iconic spring species. I'd also like to thank the Norfolk Estate, which owns the wood, for its support".
The volunteers' work isn't over yet as these areas only remain suitable for the butterfly for three years. A rolling management programme will be needed to support a healthy population which can then be used for captive-breeding to re-introduce the species more widely.
Find out more about Fritillaries for the Future
Order your copy of The Butterflies of Sussex; A Twenty-First Century Atlas by Michael Blencowe and Neil Hulme
All images by Neil Hulme/ Butterfly Conservation
Quick Links
Learn, Enjoy & Care For
National Park Authority
Planning