More South Downs businesses welcome cyclists and walkers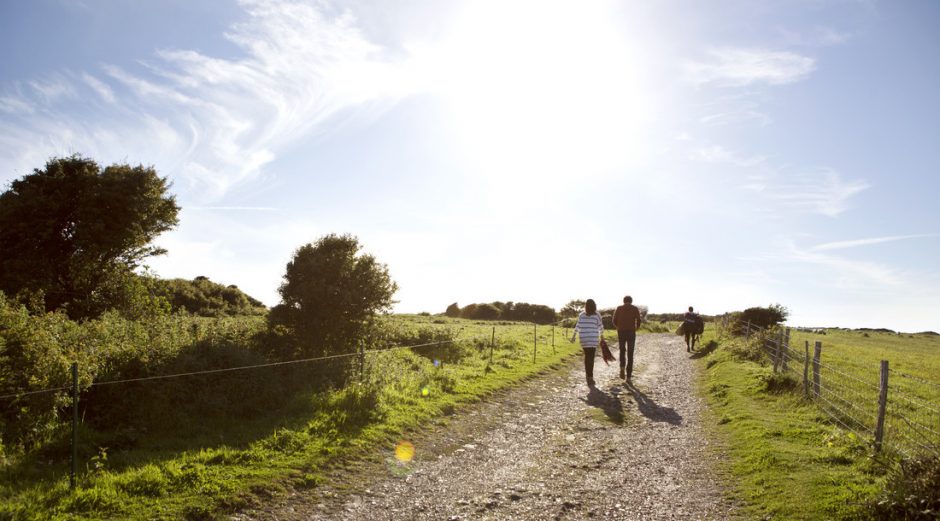 August 7, 2018
More than 85 businesses are actively welcoming cyclists and walkers to the National Park now that the South Downs' Cyclists and Walkers Welcome scheme has been extended into West Sussex following successful pilots in Lewes and Petersfield launched in 2017.
The estimated spend of walkers in the English countryside is £6.14 billion every year, which generates in excess of £2 billion in income and supports around 245,000 full time jobs. Cycle tourism is estimated to be worth £2.4 billion to the UK economy delivering 1.23 million overnight trips and 149 million day trips.
"We've got big cycling events like the Tour of Sussex and VeloSouth coming to the National Park this summer and evidence from similar events shows they can be a huge boost for the local economy," says Jo Williams Sustainable Tourism Lead for the South Downs National Park Authority. "Cyclists and their families spend in local shops and stay in accommodation on the day but also come back to places they've seen at other times of year."
All types of business are welcome to join the scheme, provided that they: commit to one of three levels of welcome requirements; maintain accurate up-to-date information and services and promote their cyclist and walker friendly services on their own website and promotional materials.
Businesses displaying a Cyclists and Walkers Welcome badge offer a warm, friendly welcome and are able to accommodate kit and backpacks. Those offering Welcome Support have first aid essentials for people or their bikes, tool kits, access to local maps and free water refills. Those offering Welcome Enhanced offer cycle parking and kit to clean muddy boots.
Sign up to the Cyclists & Walkers Welcome scheme at www.southdowns.gov.uk/cyclists-walkers-welcome-scheme-for-businesses/
Quick Links
Learn, Enjoy & Care For
National Park Authority
Planning