The Right Tree in the Right Place!
February 7, 2020
Lesley Foulkes, of Langham Brewery in West Sussex, reveals why she loves trees and is supporting the Trees for the Downs campaign.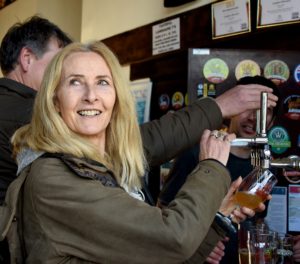 All of us at Langhams are passionate about our steam heated microbrewery, nestling in the heart of the South Downs. That's why we believe it is so important to raise awareness of the South Downs National Park Trust and its work to raise funds for key initiatives to preserve and protect our environment, and in particular the Park's 10th Anniversary campaign to plant 5,000 trees across the South Downs.
This isn't the first time we've campaigned for trees. Every year the brewery hosts Bonkers for Conkers, a charity event in aid of the Chestnut Tree House Hospice. In 2012 we spearheaded a local campaign to save the great British Conker, as we were struggling to find conkers for our competition. Horse-chestnuts, a non-native tree, were and still are under threat from two types of fungi and leaf mining moths.

According to research by the Forestry Commission almost 50 per cent of the UK's horse chestnut trees could become affected. But it's not just the horse chestnut that is under threat – Dutch Elm disease and Ash Dieback, modern farming methods and development – all threaten our woodland heritage.
We cannot take our countryside for granted.  Trees are one of our most valuable natural assets. Not only do they give us air to breathe; are home to countless wildlife and enrich our local landscape, they are also one of nature's best carbon capturers. This is not just a local, or even just a national challenge, it is a global opportunity. The Glover Review last year also tackles the challenge of climate change and amongst its priorities for the response to climate change, is managed tree planting and peatland restoration. The right tree, in the right place, with the right care to thrive.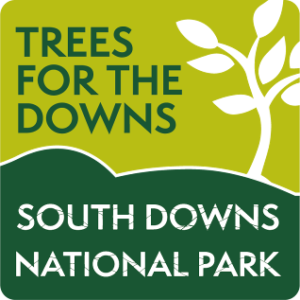 Help us to plant a tree in 2020! Together with the South Downs National Park Trust we are hosting two great fundraising music and beer festivals this year for their Trees for the Downs Campaign.
So please make a note for your diary – Live@Langhams 18 April and MADhurst Live@ on 22 August. All are child and dog friendly! Look forward to seeing you.
To find out more and donate see www.southdownstrust.org.uk/trees-for-the-downs/