Put the joy into January and connect with nature!
January 9, 2023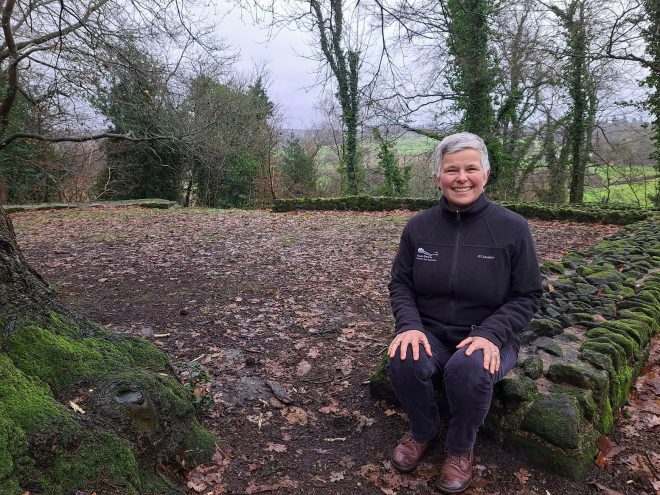 As we enter the coldest weeks of the year and with purse strings tightened after the indulgences of December, it's little wonder the January blues hit hard for so many of us.
Yet there is a simple and low-cost way to put the joy into January – and it's right on your doorstep!
Connecting with nature, finding those green spaces and exploring the great outdoors can put a welcome spring in your step, combatting low mood and helping to restore that "joie de vivre".
With its wondrous landscape, winter wildlife and charming heritage, the South Downs National Park can provide such an uplifting boost – and you may not even realise the power of good it's done for you until the end of your walk, heart pumping and lungs full of fresh air!
Kate Drake, health and wellbeing officer for the National Park, said: "One in four people will experience a mental health problem in their life and everybody has mental health that needs looking after.
"January and February can be particularly hard months for a lot of people and it's fine to acknowledge that you may be feeling a bit low.
"Fortunately, there are so many simple joys to be experienced during the winter that don't cost the earth. Simply getting out into the fresh air and going for a walk in a tranquil space is a very powerful way of releasing stress and allowing those 'happy hormones' such as serotonin to bounce back.
"You may need to wrap up warm, but you'll be surprised how much better you feel after being out in nature to enjoy a moment of calm and appreciate its beauty."
Here are eight nature-based ways to put the joy into January:
Take a walk in a green space
Wrap up warm and take a walk in your local park, or along one of the many walking trails in the South Downs. See what you can notice – perhaps the first flowers emerging, buds on trees or leaves on the ground?  Take yourself somewhere with a view and see what you can see as you look North, East, South and West.  What can you see close up and far away?
The South Downs National Park has over 3,300km of rights of way for people to explore – many with guided routes for people of all fitness and mobility levels. Find your adventure here!
Keep a nature diary
While you're out and about, why not jot down things you see, words that come to mind and even make a quick sketch of wildlife you see?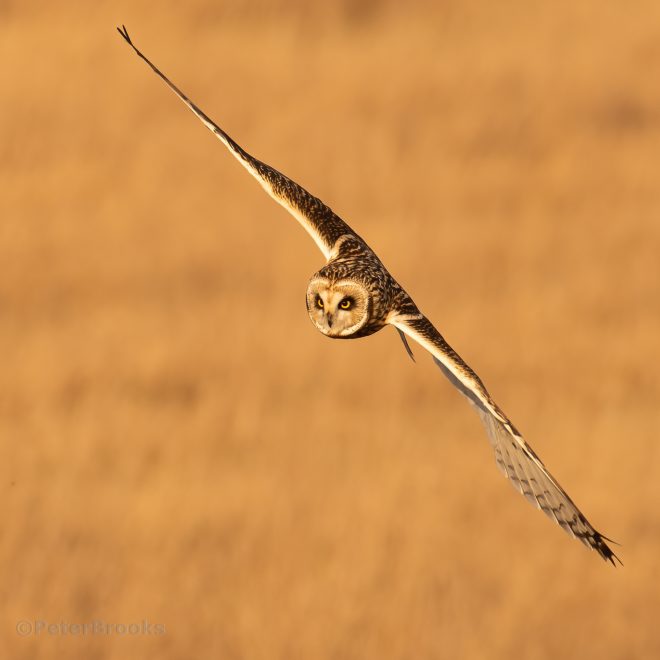 Listen
This is a great way of centring yourself and being in the present moment. Simply close your eyes and listen to the sounds you can hear in nature – perhaps it's the rain, a gust of wind or the trilling of birds?
Night walking
Winter nights can be long and dark but that doesn't mean you have to stay indoors! It can be really exciting to explore outside at night time.
The South Downs National Park is one of 20 International Dark Sky Reserves, with some of the best stargazing opportunities in the UK. Here are some top tips for stargazing from "Dark Skies" Dan Oakley, a Lead Ranger for the National Park.
There's lots of information on the National Park's 10 Dark Sky Discovery sites and how to get the most of your visit on our YouTube channel.
The annual Dark Skies Festival is a real highlight of the winter in the National Park and takes place this year from 4 February to 17 February. There'll be stargazing parties, storytelling, astronomy talks, "Walk the Planet" walks, and lots more. All the events will be listed here.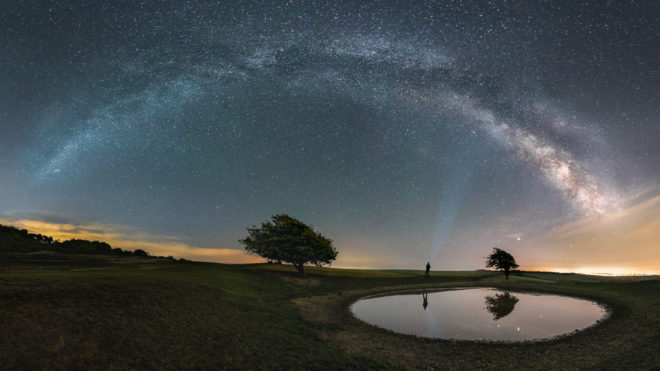 Look down and look up!
It can be so easy to go out into the outdoors and not really notice what's beneath your feet or above your head. Notice the patterns and shapes you see on the ground when you are out walking, such as shapes of puddles, ice, leaves, and roots.  You might even see some footprints. Are they human or non-human?!
Take a moment to look up and cloud watch. Notice the shapes of the clouds and how the sky changes with time.
Help nature
Why not survey the wild birds visiting your garden?  You could take part in the RSPB's Big Garden Birdwatch from 27 to 29 of January. Sign up on their website to get your free kit and take part.
You could also try one of the National Park's ReNature resolutions – such as designating part of your outdoor space for wildlife, creating a window box or helping to clear litter from your local green space? Find out more here!
Sun worship!
It's amazing how much better the sun can make us feel. When the sun is shining find a sunny place to relax and bask in the sun.  Feel your body warming up.  Notice how you feel. Natural sunlight helps to replenish Vitamin D that in turn can help your mood.
After a hard day, it can be very uplifting to take a short walk to admire the sunset. Did you know every day we gain approximately two minutes of daylight?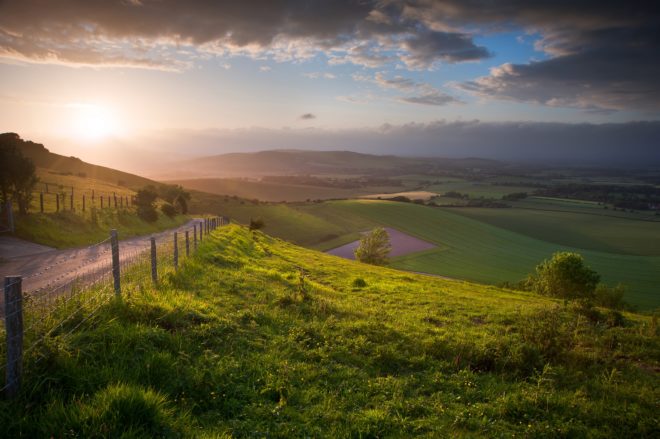 Set goals
It's great to create new memories by setting yourself a little challenge. It could be as simple as taking 15 minutes a day to go for a walk at lunchtime, or it could be more extravagant such as walking a section of the 100-mile South Downs Way every month in 2023? Perhaps you're a history lover, so why not visit all the historic stately homes in the National Park or the different Iron Age forts such as Cissbury Ring and Old Winchester Hill? Whatever challenge you set, make it an uplifting one!
For more ideas on exploring the great outdoors, visit www.southdowns.gov.uk/get-active/