January 31, 2020
Youth Action Days return to the National Park for 2020 with an extended calendar of exciting events to give young people the opportunity to get hands-on in conservation.
Following the success of the events last year and to mark the National Park's 10th anniversary, Youth Action Days will be back during the February half-term, as well as further events during the Easter and summer holidays.
For the first time, there will also be a week-long series of action days related to helping to protect and enhance the National Park's 41 heaths, which are a habitat rarer than the rainforest.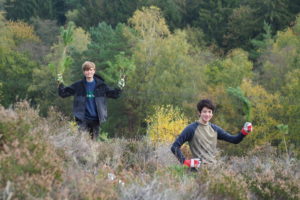 South Downs Youth Action Days are for anyone aged between 16 and 25 who is passionate about making a difference for the environment and is looking to learn practical skills to conserve and enhance the South Downs National Park.
Daniel Greenwood, Volunteering Development Officer for the South Downs National Park, said: "With the global climate change and biodiversity crisis so high on the agenda, we know that young people are incredibly engaged with environmental issues.
"These free events are both fun and educational and give people a chance to get involved with the range of conservation activities happening in the South Downs National Park. It's also a great opportunity for young people to upskill, particularly if they are keen on a career in conservation or perhaps just want to become a more regular volunteer. Nature needs your help and Youth Action Days are a great place to start!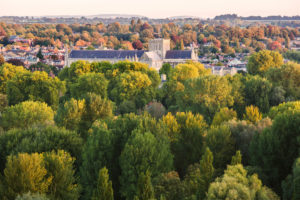 "February is a fascinating time in the South Downs as we start to see the early signs of longer, warmer days, so we're hoping for some enjoyable days in the great outdoors."
Feedback from last year's Youth Action Days has been very positive. One attendee said: "I would just like to say thank you for the great day yesterday for my first day of conservation. I have wanted to be involved in conservation for a while. I also have a learning disability so this is a rare opportunity for me, so thank you so much."
The events for February are:
Monday, 17 February, 11am to 3pm at Pulborough Brooks, West Sussex. Activities include a wildlife camera making workshop and birch popping. 
Tuesday, 18 February. 11am to 3pm at Church Copse, Clapham Woods, Worthing. Activities include hazel coppicing and small tree felling.
Wednesday, 19 February. 11am to 3pm at St Catherine's Hill, Winchester. Activities include cutting back scrub to protect the rare orchids and butterflies.
Details of events during the Easter and summer holidays will be announced later in the year. The Youth Actions Days focused on heathlands are set to take place during July and details will also be announced over the coming months.
For full details and to book a place on one of the February Youth Action Days visit www.southdowns.gov.uk/care-for/volunteering-2/south-downs-youth-action-2/