Photographing the South Downs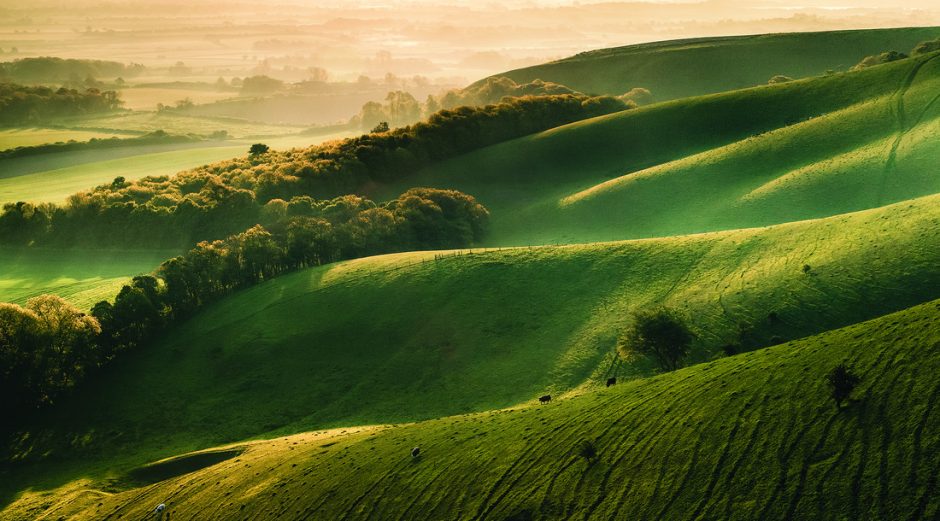 September 5, 2017
Autumn is a great time to take pictures in the National Park, which is why we run our annual photo competition in September and October. We asked Finn Hopson, talented photographer, gallery owner and Competition Judge about why the South Downs inspire him.
The South Downs probably doesn't top many people's bucket lists of photography locations. As far as UK landscapes go, it's all too easily dismissed in favour of a tranquil lakeland dawn or a snow dusted Scottish peak. But right there on our doorstep, within a few miles of bustling cities, towns and villages, is one of the most exciting, varied and surprising places you can visit with a camera.
There are the layers upon layers of rolling fields, tumbling all the way to the coast, where some of the country's tallest chalk cliffs plunge into a turquoise sea. Impossible folds of escarpment shimmy their way from east to west, with views across the weald that have inspired artists from Constable to Ravilious. Dropping into the weald leads to another world of heathland, heathers and hangers. Waterways punctuate a warren of ancient pathways, trodden by countless feet over thousands of years. Within the wider views there are the details, from the macro marvels of a wildflower meadow to the fleeting glimpses of the birds and beasts that make this place their home.
Multiplying the value of each of these visual treats is the full smorgasbord of British seasons and weather, from hot and humid summer days, to frozen starlit nights in winter. Hoar frosts, sea frets, tree bending winds and the occasional dusting of snow, or perfect crisp mornings without a hint of a breeze to disturb a blanket of fog tucked into the weald. And perhaps best of all, this place, the views, the weather, the sounds and the silence, is all completely accessible, seven days a week, 365 days of the year. You can walk there, cycle there, or find a horse and ride it there. You can spend the entire day wandering undisturbed through this photographic wonderland and yet never be more than a few minutes away from an excellent tea room or a brilliant pub.
There is a lifetime of photographic inspiration out there, and it's never been easier to find it, enjoy it, and share it with anyone you find who hasn't realised what an amazing place this really is.
WIN £250 in the South Downs Photo Competition
Find the competition entry form and terms and conditions
Finn Hopson's Brighton Photography gallery can be found right next to the i360 on Brighton Seafront. Undersong, his current exhibition of South Downs photographs is on until 10 September 2017
Quick Links
Learn, Enjoy & Care For
National Park Authority
Planning