On the Ground in August 2017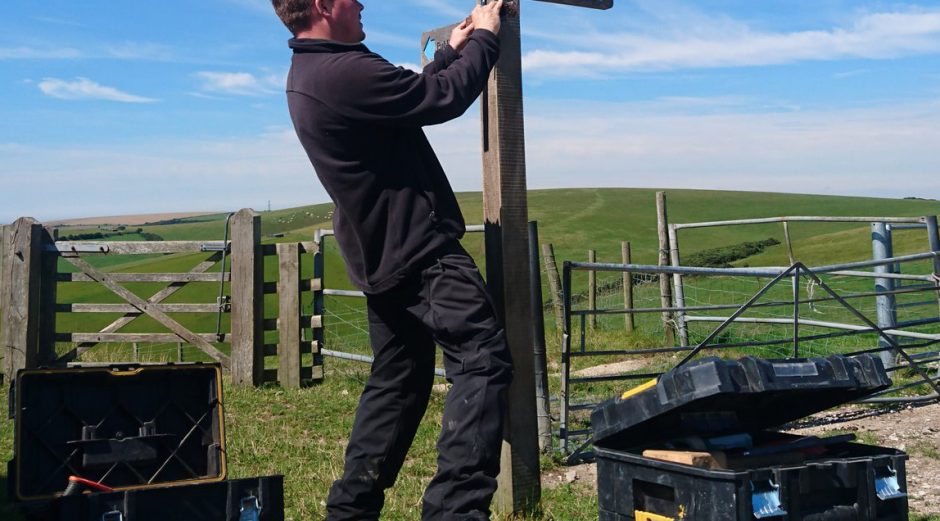 September 5, 2017
Don't forget to say hello if you spot our rangers and volunteers out working in the National Park. Here's a taste of what they achieved in August 2017.
Released 253 water voles into the upper reaches of the River Meon working with five landowners over six sites – completing their reintroduction from source to sea along the river. Local children joined us to help feed and check the water voles before release. Field sign surveys continue along the river.
Completed vegetation management on the Brookwood Tumuli and Circle of Stones to conserve and increase the biodiversity on these local cultural heritage sites.
Checked Geocaches as part of the upkeep of the South Downs Geo Tour.
Carried out final butterfly surveys of the year at two sites near Winchester – notable spots included brown argus and chalk hill blue. Also at Ringmer.
Continued open access land surveys for sites across the National Park to record condition and location of gates, signs etc. including Long Lythe near Selbourne, a historically important access site due to its association with the pioneering naturalist and ornithologist Gilbert White.
Assessed Scheduled Monuments At Risk. Improvements to some mean they were able to change status to 'vulnerable' rather than 'at risk'. Work to restore Devil's Dyke Hillfort Scheduled Monument means that it is now in a good condition with vegetation cleared and raked off.
Cut bracken from heathland site and cleared more than ten acres of Himalayan balsam at Hammer Wood over several visits to tackle regrowth and reduce chance of it returning next year.
Surveyed Church Copse as part of National Dormouse Monitoring Scheme to inform management of the woodland and contribute to nationwide survey.
Set up events van on Brighton, Eastbourne and Seaford seafronts to talk to people (locals and visitors) about getting out into the National Park and responsible dog walking.
Continued to survey for wartbiter crickets.
Carried out farmland bird surveys on the downs at Brighton.
Repaired fencing at local wildlife site and cut & collected weed species at Truleigh Hill Butterfly Bank.
Quick Links
Learn, Enjoy & Care For
National Park Authority
Planning