National Park responds to Defra's Environmental Improvement Plan
January 31, 2023
The Environmental Improvement Plan was unveiled by Environment Secretary Dr Thérèse Coffey at a keynote speech this morning.
Among the pledges are creating and restoring at least 500,000 hectares of new wildlife habitats across the nation. The plan also includes a new commitment to access green space or water within a 15-minute walk from people's homes, such as woodlands, wetlands, parks and rivers.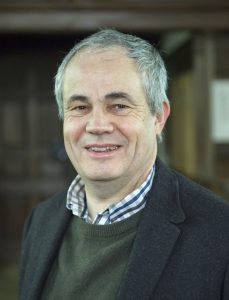 Responding to the plan, Trevor Beattie, Chief Executive of the South Downs National Park Authority, said: "Restoring nature, tackling climate change and access to green space have never been more important to this nation's future.
"National Parks are the lynchpin of these ambitious targets and that's why it is essential to include the resources to deliver these welcome pledges and protect fragile landscapes, such as Seven Sisters, which I'm pleased was included in Defra's announcement video.
"We now look forward to seeing the specific details of these pledges."
National Parks England, which represents the 10 National Park Authorities in England, has also responded to the Environmental Improvement Plan and its response can be read here.
The plan includes an extension to a successful grants programme supporting farmers in the South Downs National Park.
Farming in Protected Landscapes was due to end after three years in March 2024, but Defra has now confirmed that, owing to the success of the programme so far, it will provide additional funding until March 2025.
The SDNPA administers the programme in the South Downs National Park and has so far supported over 100 projects.
Nigel James, Countryside and Policy Manager, who leads the farming team at the South Downs National Park, said: "This additional funding is welcome news, underlining just how successful FiPL has been as a mechanism to support farmers, but also achieve national targets for nature recovery and climate change in protected landscapes like the South Downs.
"The Authority has been able to support over 100 innovative projects over the past two years, including schemes to help farmland birds flourish and support farm diversification during this period of change. Today's announcement means we will be able to work with many more farmers to develop some really exciting projects."