FUNDING FOR COMMUNITY PROJECTS
October 10, 2017
What do a wooden bridge over a chalk stream, an attempt to make authentic Roman shoes, a Hilaire Belloc novel, and a community shop have in common? They're all part of projects supported by the South Downs National Park Authority's Sustainable Community Fund (SCF).
If you have a project in the National Park. If you need funding. If your project will bring social, environmental, economic or cultural benefits to your community. You should definitely call the SCF team.
Here are just four that we've supported this year:
A shop for Fittleworth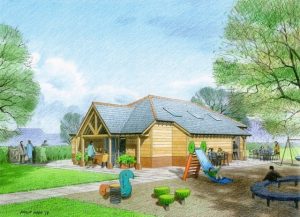 There are lots of benefits of village life but not having a local store can be a pain – and is particularly difficult if you don't have access to your own transport. In 2016 the people of Fittleworth responded enthusiastically to a parish survey asking whether the village needed a shop which could also act as a social hub. With planning permission in place, formal approval from the Charity Commission, £41,500 raised through the sale of community shares, £10,000 of support from the Sustainable Communities Fund and more fundraising events planned they hope to have the store up and open by summer 2018.
A new bridge for Botany Bay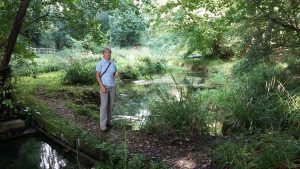 Botany Bay is a tiny chalk valley near Duncton in West Sussex owned by four sisters. In 2014 they decided to restore the site, once home to a trout farm, setting up a Community Interest Group to manage it as a nature reserve and help open it up for local schools.
It took five skips to remove the pipes, corrugated iron and other rubbish from the 10-acre site, followed by clearing invasive bamboo and cherry laurel. But after a lot of hard work – including support from National Park rangers and the trusty South Downs Volunteer Ranger Service – the chalk stream is running clear, ancient woodland is recovering, local school children are able to come pond-dipping and thriving river-fly populations reflect improving water quality. The native brown trout population is growing and the site has recently been shortlisted for a Wild Trout Trust conservation award.
This winter, thanks to £10,000 from the SDNPA's Sustainable Community Fund, they will be replacing an old, unsafe bridge and building a new outdoor learning shelter to help open the site up to local primary schools and, in the longer-term, adult courses.
Shoes fit for a Roman
Besides being a popular place for a day out, Butser Ancient Farm is a real working farm used as an open-air research laboratory to explore the ancient world. Past research projects have included building a Roman onegar (giant catapult), the construction of a Neolithic longhouse (now used for school visits) and a pre-historic log boat.
Recently they have been attempting to recreate authentic Roman shoes. With the support of £1,102 from the Sustainable Communities Fund, next spring they will be sending ten volunteers for training at the School of Ancient Crafts in Edinburgh. And when they return they will share their new skills with others.
Quite a production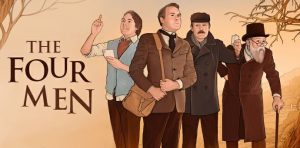 "A fascinating piece of entertainment… a hymn of praise to Sussex and its countryside," is how the Argus newspaper reviewed Conn Artist Theatre Company's production of 'The Four Men'.
Adapted from Hilaire Belloc's book by Sussex Writer Ann Feloy the play is currently on tour visiting Worthing, Midhurst, Hastings, Spalding, Bordon, Reading, Lyme Regis, Havant, Eastbourne, Horsham and Bungay. £2,000 support from the Sustainable Communities Fund was given on condition that a schools resource pack be created and available for teachers on the South Downs Learning Zone.
Want to apply for a grant?
The National Park Authority's Sustainable Communities Fund issues grants from £250 to £10,000 and up to 50% of project costs. Find out more and how to apply
Find out more about the Fittleworth shop or follow them on Facebook @fittleworthstores
Follow Conn Artists Theatre Company on Facebook at @connartiststheatrecompany