Free event "Walk The Chalk" is wonderful opportunity to explore National Park
September 14, 2023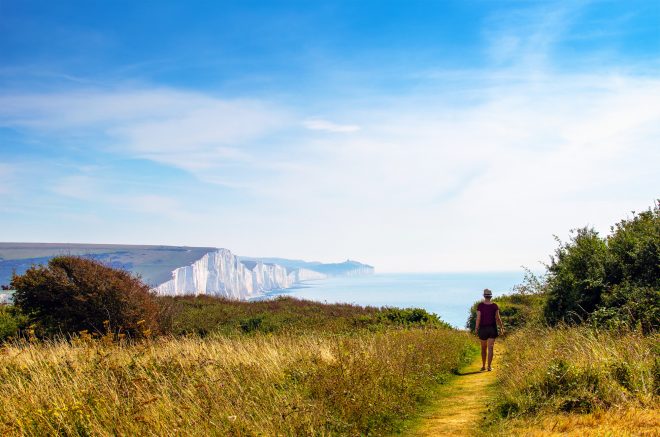 An exciting five-day arts and heritage festival comes to the South Downs National Park this month with an action-packed line-up of free events.
Walk The Chalk gives people the opportunity to learn about an array of fascinating topics, including local wildlife, the area's geology and history, folklore and the impact of climate change.
The celebrations run from Wednesday, 20 September to Sunday, 24 September and will be centred around the breathtaking chalk landscape around Seaford, Cuckmere Haven and Seven Sisters Country Park.
The programme includes a range of free guided walks, talks, art exhibitions and live performances and the line-up can be seen here.
Walk the Chalk brings together a large group of artists and creatives and there will be a number of thought-provoking art installations for people to enjoy.
Wandering performers, dressed as characters from history, including smugglers, soldiers, coastguards and Iron Age Fort dwellers, will give visitors a glimpse into the past.
One of the highlights will be artist Katy Beinart's "Re-enchanted" installation in the Pump Barn, next to Seven Sisters visitor centre and shop.
The installation will be based on the lost church at Exceat, the remnants of which can still be found at Exceat Hill in the country park.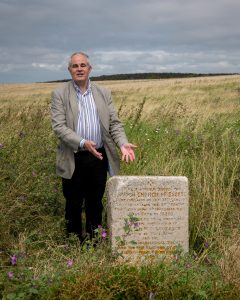 Exceat was a bustling fishing village founded in Saxon times and is said to have been one of the most important naval bases for King Alfred the Great, widely recognised as the first King of England.
However, Exceat was one of many casualties to the Black Death in 1347 and, within a few years, almost all the population succumbed to the plague.
By the mid-1400s the once thriving village had been abandoned.
The installation in the Pump Barn will be open to the public to visit, interact with and add to.
Alinah Azadeh, Writer in Residence at Seven Sisters Country Park and the Sussex Heritage Coast, will be also be helping to lead a climate walk in her final month of the residency.
Celebrating the opening of The King Charles III England Coast Path, Walk the Chalk is one of nine flagship events taking place across the UK.
When completed, the coastal path will be the world's longest shore walk, encircling the entire English seaboard: a remarkable 2,795 miles (4,500km) of beaches, clifftops, cities and nature reserves.
The section in the National Park, which runs from Shoreham to Eastbourne, is now open and includes some of the most stunning coastal scenery found anywhere in Britain.
The festival has been put together by LYT Productions in partnership with Lewes District Council. The event has been made possible by a grant of over £200,000 from The National Lottery Heritage Fund and £17,000 from Natural England.
Find out more about Walk The Chalk at www.walkthechalk.org
Ticketed events can be booked here
Enjoy!