Cycling
The South Downs has something for every kind of cyclist to enjoy and explore. As well as the famous South Downs Way to explore there are 1,200 km of car-free bridleways across the National Park, miles of leafy country lanes and old railway trails including the Downs Link and Centurions Way.
The 160km long South Downs Way is the only UK's National Trail which is fully traversable by bike and there are many ways to enjoy it. You could ride along the ridge to reach Ditchling Beacon and enjoy the view or cycle along the Hampshire Hangers and single track mountain bike trails at Queen Elizabeth Country Park. Take a look at our interactive Discovery Map to get ideas for places to explore by bike.
With so many tracks, trails and leafy lanes to discover and great places to stop for locally produced food and drink there's never been a better time to discover the South Downs by bike.  Check out our Discovery Rides which have been getting people from the borders of the National Park out and exploring by cycle.
Winchester Criterium and Cyclefest 2017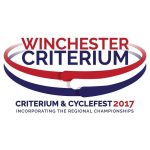 This year South Downs National Park is sponsoring the Family ride at Winchester Criterium and Cyclefest .  Join us on June 11 at 10am when the whole of Winchester city centre closes down to traffic and allows families to cycle safely around the 1km event  route before all the action starts. This is followed by lots of family friendly activities in the  "Discover the South Downs National Park" Abbey Gardens hub.  To book a place and for more information see the event details.
Join in the new GeoTour treasure hunt
There are 30 secret geocaches hidden across the National Park and over half of them can be reached by bike– why not get out and about to find them! Use your mobile phone or GPS to guide you, get stamps in your Geotour passport, collect bonus points for travelling sustainably or eating locally to claim a special geocoin prize.
Find out more at www.southdowns.gov.uk/geocaching
Hire a Bike
If you don't own a bike why not hire one. There are lots cycle hire companies across the National Park with a range of bikes available to get all ages back in the saddle and exploring the South Downs.
Here's a list of places to hire in the South Downs
Bespoke Biking, Winchester – 07920 776994
Meon Springs, East Meon – 01730 823134
Alice Holt, Farnham – 01420 521297
All Ride Now, Midhurst – 01730 817563
Midhurst Bike Repair, Midhurst – 07765 776454
Summit Bikes, Selsey – 01243 697547
Cyclelife Shoreham – 01273 596368
Cycle Brighton – 01273 567733
Electric Bikes Sussex, Brighton – 01273 625060
Hassocks Community Cycle Hire, Hassocks – 07521 961909
South Downs Way Bike Hire, Housedean Farm – 07919 668816
Let's Bike Eastbourne – 07875 591648
Walk & Cycle – 01730 266432
Southwater Cycles – 01403 732561
Coastal Cycles – 01903 730089
Cycle Rides
For a taster of South Downs cycling try one of our circular Ride leaflets.
Cycle routes from our Partners