About Heritage
Vicars, doctors and volunteers have hunted for the evidence of the past in the South Downs' archaeological sites. Many of their discoveries can be seen in local museums around the National Park. Over 660 sites are now protected as being of national importance, from Bronze Age barrows to World War II pill boxes. Thousands of other sites are recorded and many more await discovery – from stray finds to whole unknown landscapes being discovered in the Secrets of the High Woods project.
Every view of the South Downs includes the homes, workplaces and churches built in the past and still in use today. Locally sourced materials for such places varies across the National Park, reflecting local geology and soils – from timber-framed houses in the Weald at Bignor to flint cottages at Wilmington. These buildings and places need to be cared for and sensitively adapted to meet the challenges of 21 century life.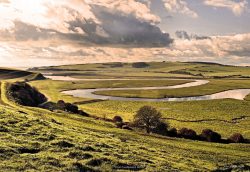 Fields, woods and heaths have all been made by people clearing and managing this landscape. The patterns of the landscape vary within the National Park from the wide open heather clad heaths of Iping in autumn to the floodplain grazing of the river valleys like the Lavant, Adur or the river Cuckmere. Even the names tell us of the peoples of the past – Lavant is from a Celtic word (for river) while Cuckmere is Saxon. In later times, landowners with big ambitions and deep purses reshaped the landscape employing famous landscape designers such as Lancelot "Capability" Brown at Petworth.
Bonfire night in Lewes is anarchic, colourful and full of heritage meaning in a town that saw people martyred for their religious beliefs. Most folk traditions in the South Downs have more peaceful origins in the turning of the farm year at fairs and festivals. National and international events have affected local people's lives and are commemorated through war memorials, folk songs and parades. These are living traditions that you will find in our communities, folk clubs and streets.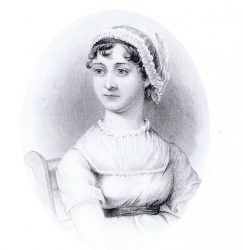 The landscape of the South Downs has inspired creative people to celebrate and record it in many ways. Where else has inspired artists such as Turner, writers like Jane Austen, Rudyard Kipling and Mervyn Peake, poets of the calibre of Edward Thomas and composers from Elgar to Dobrinka Tabakova. We are working to ensure that this special place can inspire the writers, artists and musicians of the future.