Ditchling Beacon Dark Sky Discovery Site
Address: Ditchling Beacon National Trust Car Park, Brighton, BN1 9QD
Parking: Parking charges apply. National Trust members can park for free. All day parking £3.00. Pay by using the Pay & display machine or by using the PayByPhone system.
Visit the National Trust website for more information; https://www.nationaltrust.org.uk/ditchling-beacon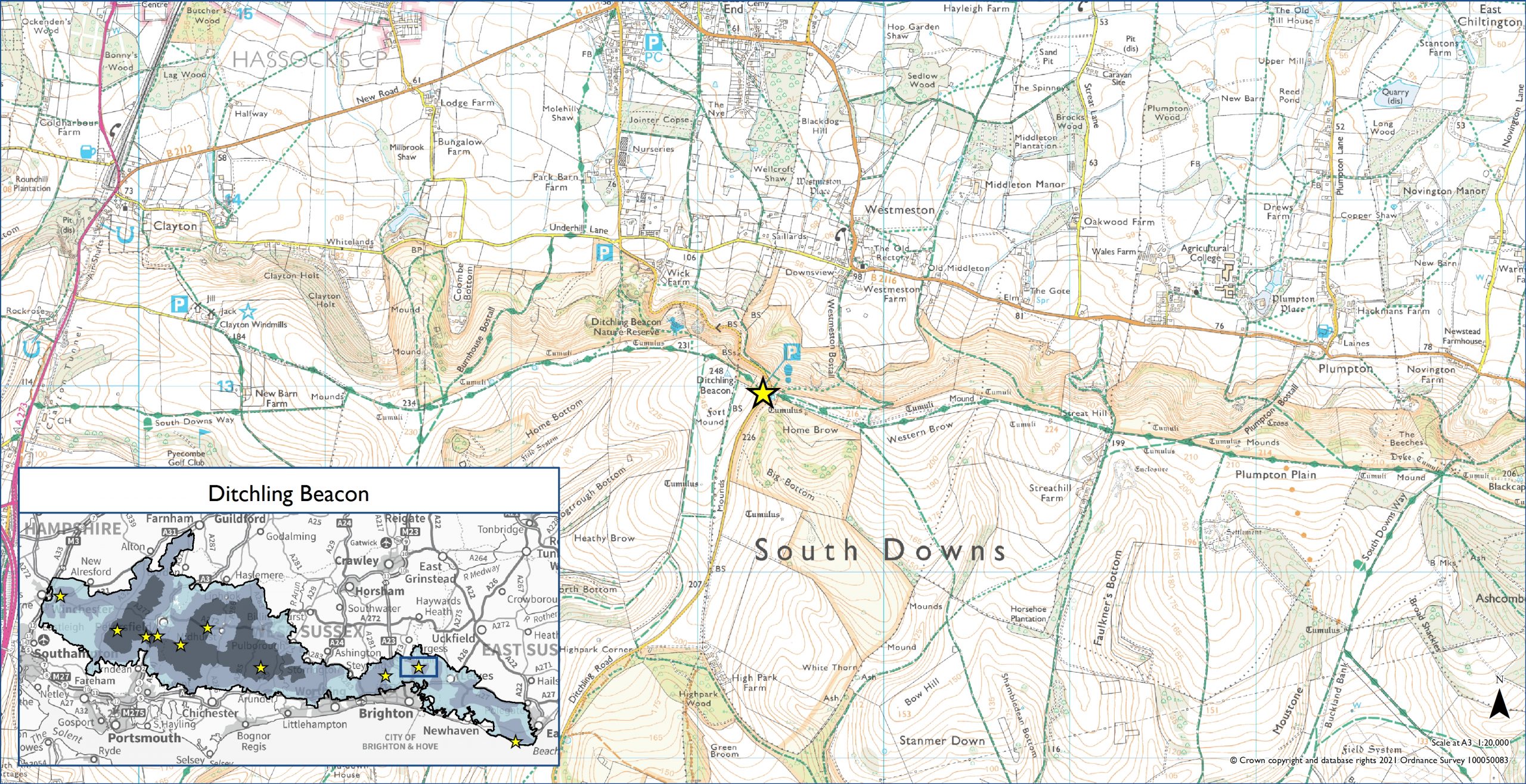 Location: Ditchling Beacon is located 7 miles to the north of Brighton and just south of the village of Ditchling. At 248 metres above sea-level, Ditchling Beacon is the highest point in East Sussex and offers 360 degree views from its summit. Look south out to sea, north across the Weald or east-west across the Downs. As the name suggests, Ditchling Beacon was once the site for a warning beacon. Visible for miles around, the Beacon would be maintained ready to light in times of imminent invasion.
Ditchling Beacon is the third-highest point on the South Downs, it consists of a large chalk hill with a particularly steep northern face, covered with open grassland and sheep-grazing areas. A road runs from Ditchling up and across the northern face and down into the northern suburbs of Brighton to which there are car parks at the summit and the northern base. The site is also of archaeological interest, with remains of an Iron Age hill fort. A great spot to get out of town and view starry skies.

For detailed astronomy information visit the GoStargazing website; https://gostargazing.co.uk/events/locations/ditchling-beacon/