Community Heroes: Fittleworth Stores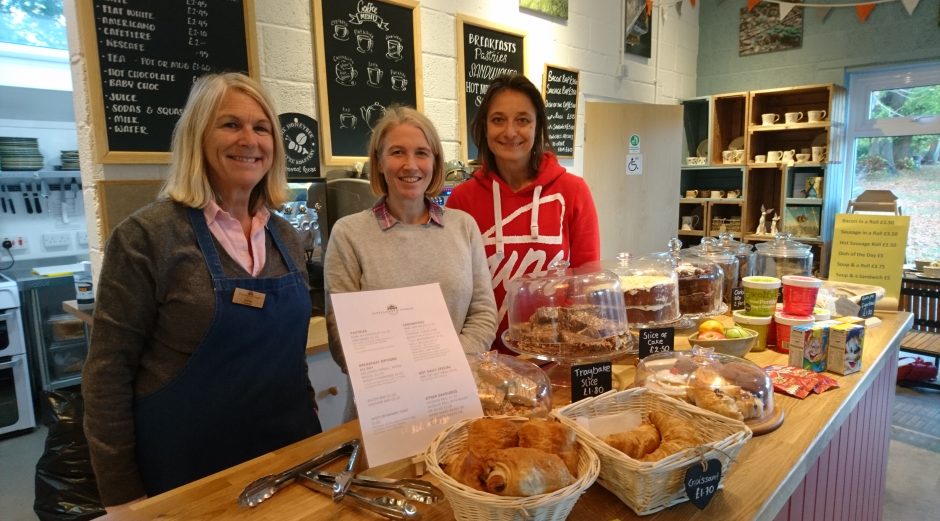 November 8, 2018
There are many benefits to living in a tiny South Downs village, but easy access to a grocery store and a place to meet and get to know your neighbours aren't always among them. The people of Fittleworth were determined to tackle the issue head on and this October, after a lot of hard work, opened a new community shop, hub and playground.
In its first three weeks Fittleworth stores sold 1,146 coffees, as well as a fair amount of cake and sausage rolls. They've come a long way since January 2016 when a group of residents first approached the South Downs National Park Authority with the idea of creating a community shop for their village, population approx. 1,200 people.
"We were so excited about the project we thought we would have it up and running in 18 months," recalls local resident and parish councillor Alison Welterveden. "One of the first people they spoke to was Mark Rose, who manages the National Park Authority's Sustainable Communities Fund (SCF). "Our timeline was clearly a bit ambitious but it's fair to say that it would have taken twice as long without his help."
The first grant the project received was £10,000 from our Sustainable Communities Fund.
"Mark talked us through the National Park's grant process, what other funding might be available, and put us in touch with the Plunkett Foundation, a charity specialising in supporting this kind of community project," continues Alison.
Much hard work and a lot of community engagement followed. "People had really strong views," says fellow resident Sammi Leese, "and what they wanted more than anything was a place to meet as well as somewhere where they could get ordinary groceries at an affordable price."
The plans developed, with the recreation ground at the centre of the village chosen as a location. Since the most logical site was over the tired old playground the project expanded to include plans for a new playground and even a site for older kids and teenagers to gather.
Building awareness and interest across the village right from the start has clearly paid off but the group admit that they are very lucky with the level of skill and enthusiasm they have been able to draw on. Nearby Barlavington Estate donated all the wood that has been used in construction and to clad the building and a local retired engineer oversaw the build. As well as large grants from the National Park Authority's SCF, Leader, the National Lottery, Chichester District Council and West Sussex Big Society the group sold £42,000 in shares and raised a further £200,000 through individual donations and fundraising events. It's fair to say that Fittleworth isn't your average village!
Fittleworth Stores opened on 1 October 2018 and is already proving its value. "It's been lovely to see so many new faces. People who've lived here for ten years and more are telling us that they've met for the first time," says Sammi.
Two members of staff are joined by an army of 50 volunteers. Meals and cakes come from a local caterer Kate Knight, the coffee is blended by local Honeybee Coffee Roastery and meat from a nearby butcher. Meals cost less than £5 and with the village school next door the cookies are proving popular."
Alison and Sammi are two of seven board members for the store, which has been set up as a community business society. They're very grateful for all the help they've received and would love to share their own experience with anyone thinking of taking on a similar project.
"Anybody can do this," continues Sammi. "Come and have a coffee with us and see."
Find out more about Fittleworth Stores
Find out more about the Sustainable Communities Fund
Photo shows (left to right): Deborah Wright, volunteer; Alison Welterveden and; Sammi Leese.
Quick Links
Learn, Enjoy & Care For
National Park Authority
Planning