Corporate Volunteering – Become a South Downs Ranger for the Day!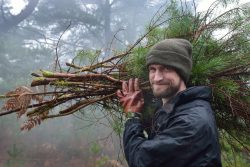 The South Downs National Park Authority can offer volunteering opportunities across the glorious South Downs National Park landscape, providing businesses with the ideal environment for a day away from the office.
We can facilitate bespoke volunteering days, or accommodate smaller groups as part of our wider programme.
The impact you'll have
We depend on the hundreds of wonderful people who give up their spare time to carry out volunteer conservation work on the South Downs. These volunteers make an enormous contribution to conserving and enhancing the South Downs, as well as enabling better access and supporting work in local communities.
What you'll do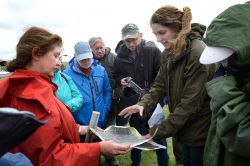 Volunteers carry out work relating to practical conservation or enhancement of the landscape for the benefit of people and wildlife. Possible tasks include:
Chalk grassland and Heathland conservation
Scrub Clearance
Woodland Management
Hedge Laying
Improving public access
Fencing
Beach Clearance
Surveys of flora and fauna
All tools and equipment are provided and you will receive 'on-the-job' training from fully skilled team leaders. We aim to make the work you do as "Volunteer Rangers" engaging, interesting and satisfying.
Cost
In light of the service provided, we ask that you consider a £40 donation per person to the South Downs National Park. All donations support work across the park, including the 450 strong Volunteer Ranger Service, who work tirelessly to ensure our breath-taking views and unspoilt places are protected.
The benefits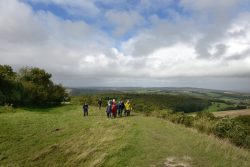 Volunteering provides a great deal of benefits to your employees and your organisation including:
Increased team working and better relationships with colleagues
Increased levels of engagement with your organisation
Demonstration of your commitment to local communities
Booking
To find out more about organising a Corporate Volunteering Day please contact: vrs@southdowns.gov.uk
It would be useful if you are able to give us the following information at this stage:
Dates/ period you are interested in
The number of people you'd like to bring along and whether that might change
Which area(s) of the National Park you prefer to work in
Any other information you think relevant to help us look at what we can offer