Beat the January blues with the South Downs National Park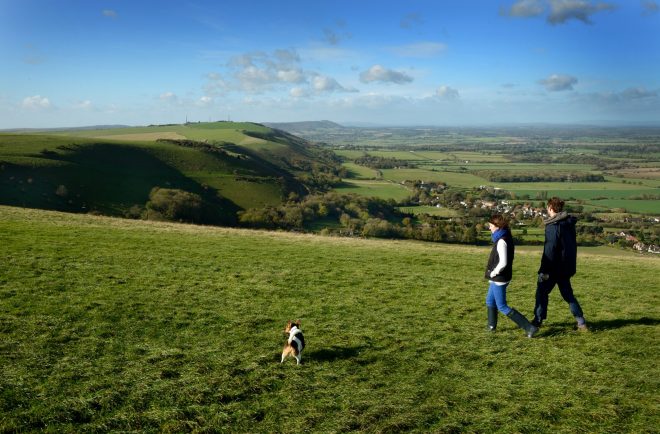 With the merriment of the festive season fading into the memory bank, January can feel like a long, taxing and sometimes depressing month.
Cold weather, dark mornings, poor sunlight, and the tightening of purse strings can lead to low mood, lack of motivation and low energy – and that's without the added stress of the pandemic.
But, while acknowledging these feelings are totally normal, there are some tangible, low-cost ways to beat the January blues that can put a welcome spring in your step (that don't require expensive gym memberships or exotic holidays, nice though they may be!).
The great outdoors of the National Park, with its wondrous landscape and winter wildlife, can provide such an uplifting boost – and you may not even realise the power of good it's done for you until the end of your ramble, heart pumping and lungs full of fresh air!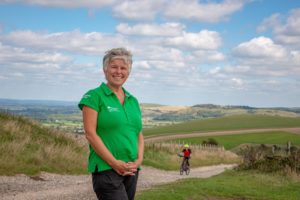 Kate Drake, Health and Wellbeing Officer for the National Park, said: "January can be a tough month for everyone following the excitement of the festive period.
"But there is this amazing wellness resource on our doorstep – and it's called the South Downs National Park!
"Getting out for a walk, cycle, or run in one of the most beautiful landscapes in Britain is enough to lift anyone's spirits, but if you're not feeling particularly energetic, there are lots of other ways to combat the seasonal blues, such as taking photographs, practising mindfulness or wildlife watching.
"It's really important to acknowledge that it's okay to feel down, talk to others and take positive steps to give yourself that boost you need physically and mentally.
"We know spending time in the outdoors and connecting with nature is good for mental health, boosting feel-good hormones such as serotonin and dopamine.
"I'm sharing five simple ideas on beating the blues and I hope they provide some inspiration to help you feel good over the next few weeks."
Outdoor fitness
Whether you're a runner, jogger, rambler, cyclist, power-walker, stroller or mobility scooter-rider, the South Downs National Park has over 3,300km of pathways in some of the most serene countryside you're ever likely to see. Some of the journeys are well-trodden, others are not, and perhaps you'll find your own little haven of serenity where you won't see another walker for a few miles. That's part of the beauty of the National Park's extensive rights of way network – there's always a new adventure to be had.
Why not check out our Discovery Map and start planning where you'd like to go? There's also an extensive selection of downloadable walk leaflets on our website for all fitness levels. For a taster of South Downs cycling try one of our circular ride leaflets. Set a day, make a plan and then go for it!
If you're looking for more vigorous activity, you could start trail running. There's a full calendar of trail and road events that take place in the National Park, including the Beachy Head marathon, considered by many to be one of the toughest marathons in the UK with some 1100m of elevation gain over the 42-mile course.
If you find the traditional marathon a bit too tame, Centurion Running organises two very popular ultra-races on the South Downs Way, the South Downs 50 mile and 100 mile events.
Queen Elizabeth Country Park in Hampshire hosts a weekly 5km ParkRun at 9am every Saturday. It's not just about the races. She Runs Outdoors and Karibu running clubs organise various guided runs throughout the year and the Black Trail Runners are active in the National Park.
For those looking to hone the physique, why not check out Olympian Sally Gunnell's outdoor workout filmed in the South Downs last year?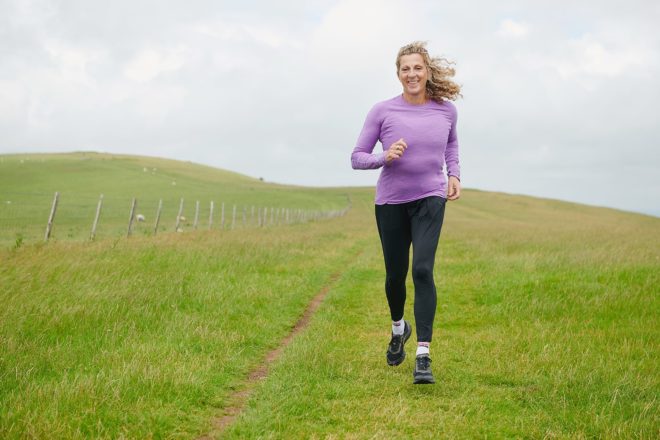 Set yourself a new challenge
New Year's resolutions can be hard to stick to, but it's much easier to set yourself some challenges that aren't overly time-sensitive.
Have you ever walked the South Downs Way before? Why not walk a section of the 100-mile route and then try another section, and maybe another? It's your challenge after all!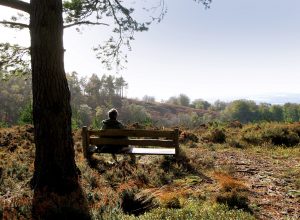 Have you ever climbed to the top of the highest point in the National Park before? At 279.7 metres (918 ft) Blackdown offers a view that is well worth the climb!
Have you ever visited all seven of the beautiful river valleys in the National Park?
Have you visited all seven of our weird and wonderful creations on our Heathland Sculpture Trail?
Have you visited all the castles and stately homes in the National Park?
Or try a hobby you've never done before – stargazing, canoeing, writing poems, sketching, or perhaps paragliding?
Whatever the challenge, make it your own!
Practise mindfulness
Breathe deeply and notice.
That's mindfulness in a nutshell and it's incredible how something so very simple can reap such benefits.
Evidence shows that reminding yourself to 'take notice' and being aware of what is taking place in the present moment directly enhances your wellbeing.
Take some time to enjoy the moment and the environment around you by going outside or even looking through an open window at the changes taking place. Why not take a look at Smiling Minds YouTube mindfulness videos?
If you're want a quick fix of South Downs loveliness from the comfort of your sofa, why not try our short South Downs mindfulness video?
Walk and talk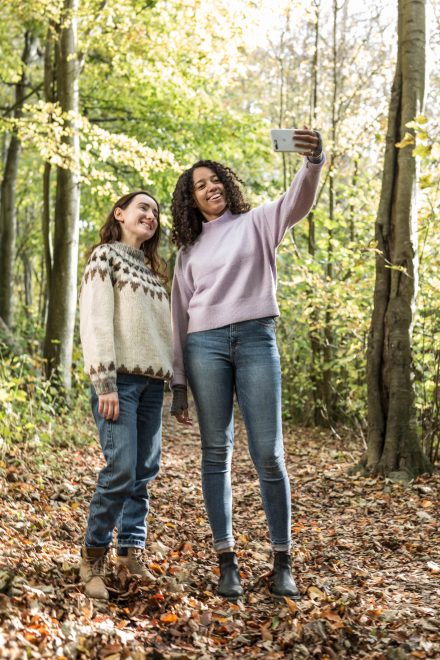 There's nothing quite the laughter and enjoyment you get when out with a friend on a country amble.
Whether it's the squelch as you unwittingly step into a huge muddy puddle, or the collective "wow" as you spot an amazing sunset, going for a walk with a friend or loved one can be such an uplifting shared experience.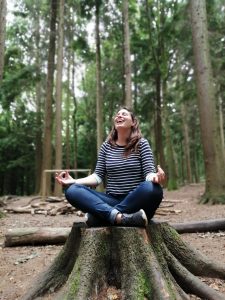 January can also be a lonely month for many, so why not go on a walk and talk in the fresh air with someone dear to your heart? You can put the world to rights, share ideas for 2022 and enjoy a few light-hearted laughs.
The tranquillity of the forest is always a good place to enjoy a natter, or you could even try forest bathing?
Create your own seasonal photo book
Why not create your own photo calendar and document the changing of the seasons at your favourite place in the South Downs?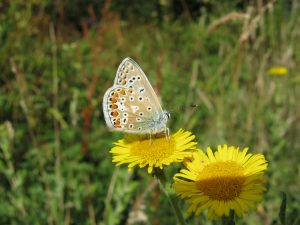 The scenery can change dramatically from one season to the next. Capture a winter wonderland this January and notice the changes as the warmth of spring and summer transforms the landscape.
Taking pictures of wildlife through the seasons can also be very rewarding. UK National Parks have launched LookWild, a project to capture species records with images using iNaturalist. Just download the app and off you go! iNaturalist uses artificial intelligence to offer species suggestions, combined with a group of real humans who form the iNaturalist community to offer a wildlife identification. So you can take pictures and improve your zoological and botanical know-how!
If you're beginning on your journey of species identification you can also download the Seek app, which uses your phone camera to scan species and make a suggestion of what it is.
For more ideas on beating the January blues, visit www.southdowns.gov.uk/get-active/