Barn owls return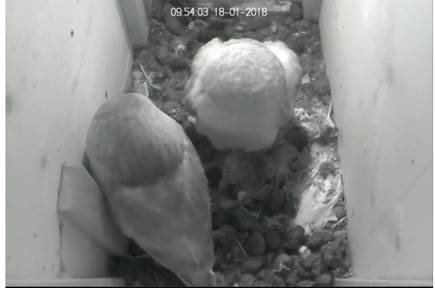 February 6, 2018
If you were following the sad story of our web-cam barn owls last summer you'll remember that we not only lost the chicks but were very concerned for the adult female, who hadn't been seen returning to the nest for several days before the chicks died.
Ranger Angela was checking our cameras this month and found footage of a pair of barn owls back roosting in the box. While it is possible that the male might have found a new mate we think it's likely that our female survived.
Let's hope that this year we'll be able to watch them successfully raise a new family!
Quick Links
Learn, Enjoy & Care For
National Park Authority
Planning