Enjoying happy times – and helping nature to happily flourish!
Those happy moments and memories in the South Downs are something we all cherish.
Whether it's going for a walk with loved ones and taking in the views, meeting up with a friend for a picnic, or just going for a stroll with your dog, the National Park has that remarkable ability to make you feel good.
So, as the lockdown restrictions begin to ease in a phased way over the coming months, we'll be asking people to make the most of re-connecting with this beautiful natural space, while also helping to keep nature happy.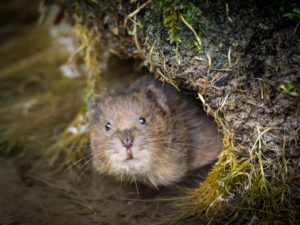 Small things that take little effort can make a big difference, says Allison Thorpe, Access and Recreation Lead for the National Park.
"After such a challenging year, we know people will be really keen to re-connect with nature and enjoy those uplifting experiences in the South Downs," said Allison.
"We want everyone to have a happy, positive experience in the National Park and part of that shared experience is helping to keep nature happy. The South Downs is a landscape that is teeming with wildlife and oozing with history, as well as being a working landscape for farmers.
"So it's important we all do the simple things to keep it a special, happy place for everyone to enjoy and to help nature flourish."
Some of the little things people can do to help are:
Leave no trace – enjoy the South Downs, but please take all your litter home, do not light fires and close gates behind you.
Plan Ahead – some visitor hotspots may get very busy, so always have a plan B and check ahead for parking facilities, toilets and opening times.
Stick to the paths, particularly during ground-nesting bird season (March to September).
Keep your dog on a lead around livestock.
Allison added: "People should continue to follow the current Government guidance and we'll be updating our website as and when changes are made."