World Ranger Day
It takes a special kind of species to care for the habitats of the South Downs National Park. Our rangers dedicate their time to looking after our landscapes, wildlife and cultural heritage and finding ways to help people understand and enjoy them.
Our rangers have been involved in many of our biggest achievements this year, from receiving International Dark Skies Reserve status, to making the country's largest water vole reintroduction a success.
But their work isn't all about the big headlines. Here are some of their smaller successes from the past year.
A new wildflower meadow at Southease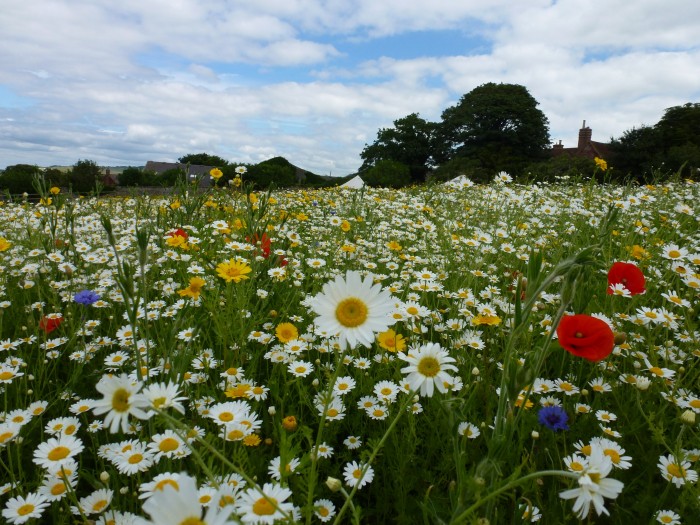 What a difference a year makes. Last summer our rangers cleared nettles from one side of the South Downs Way heading east from YHA South Downs – don't worry they left plenty on the other side. This summer walkers, cyclists and horse riders get to enjoy an abundant wildflower meadow.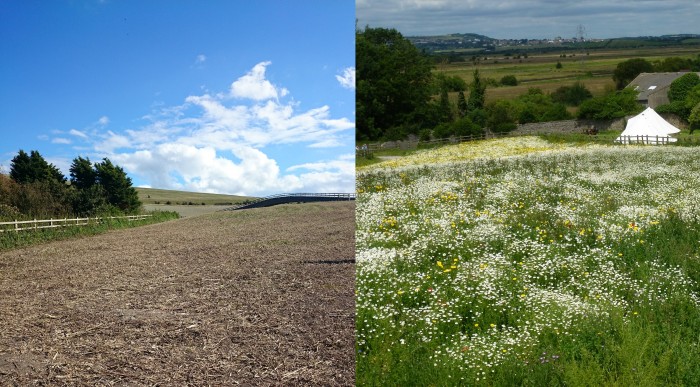 The corn field annuals blooming this year are chamomile, cornflower, cockle and marigold and next year the perennials will come through. Hopefully we'll all be able to enjoy this display for years to come – as will the bees and pollinators.
River fly monitoring
In February the Western Downs rangers held the first Riverfly Monitoring Initiative for all volunteers that had previously completed surveys on the River Meon and Western Rother.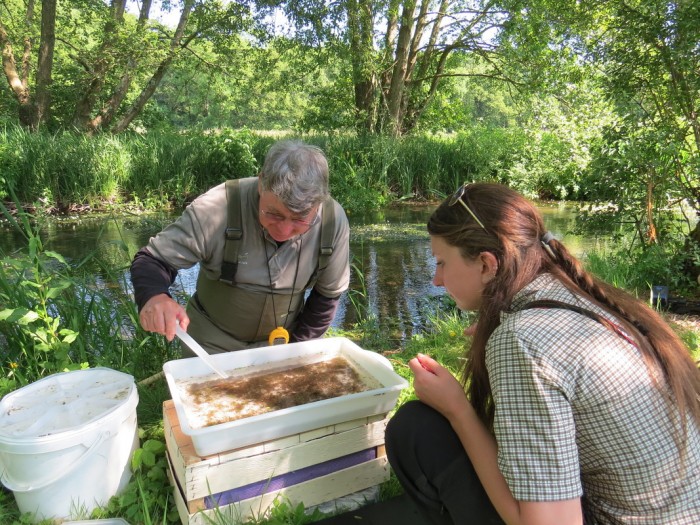 Volunteers including local residents, landowners, river keepers and land managers attended and they found that the River Rother has sea trout, there is a healthy population of eels on the River Meon and 4857 gammarus (fresh water shrimps) were found in one sample on the River Meon. 
 

Garbett's Steps
For the past few years our rangers have been supporting the community of Rogate as they developed plans to improve access to Garbett's Wood.
This July the new steps were officially opened, enabling the community, including youngsters from the school, to get quickly and safely to Garbett's Wood, an open access Woodland Trust site right next to the school. Previously the journey involved walking along the A272 and crossing three road junctions. It will now enhance the school's outdoor learning and improve access for the village residents.
Open Access Land
Downland area close to the ancient hill fort of Cissbury Ring has been designated as open access land, after campaigners the Worthing Downlanders won a six year battle for access to the area.
A working group was set up that included Worthing Downlanders, Worthing Borough Council, Natural England, the National Trust and the South Downs National Park Authority.
Our rangers and volunteers cleared scrub and installed access furniture and gates to allow ease of public access. Our ongoing work means the area is protected and maintained for work and recreation.
Barn owls
The ongoing work to protect barn owls by the rangers involves building nest boxes, installing them then visiting to see if they've been used and to ring any chicks.
This year was the first time the public had access to view a barn owl nest box online, which was soon home to four barn owl chicks. Visit the chicks here.
Scrub clearance Wellbottom downland valley
Funded through the Nature Improvement Area work South Downs Way Ahead, scrub has been cleared from the Wellbottom downland valley. This area was badly scrubbing over with only a few remnants of open grassland left. Working with the farmer, volunteer groups and contractors, scrub was cleared and the site is now alive with butterflies and wildflowers. Dark green fritillaries in particular are drawn to the array of colourful flowers.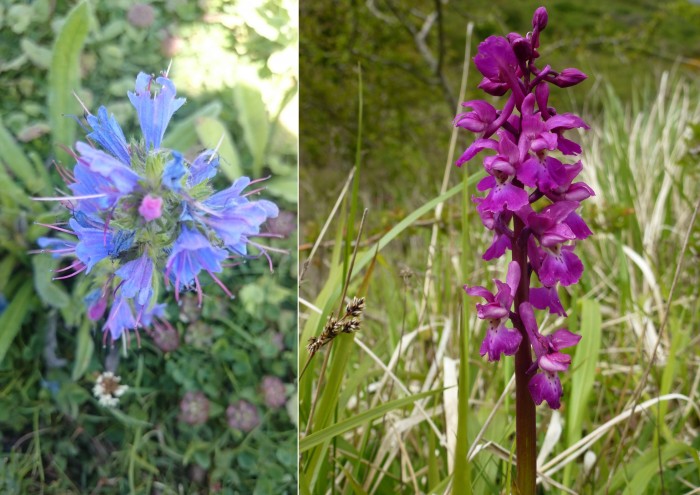 Follow our rangers on Twitter to keep up to date with the latest goings on in the South Downs National Park @Ranger_sdnpa
Quick Links
Learn, Enjoy & Care For
National Park Authority
Planning