Wiston Estate sets out commitment to future as part of National Park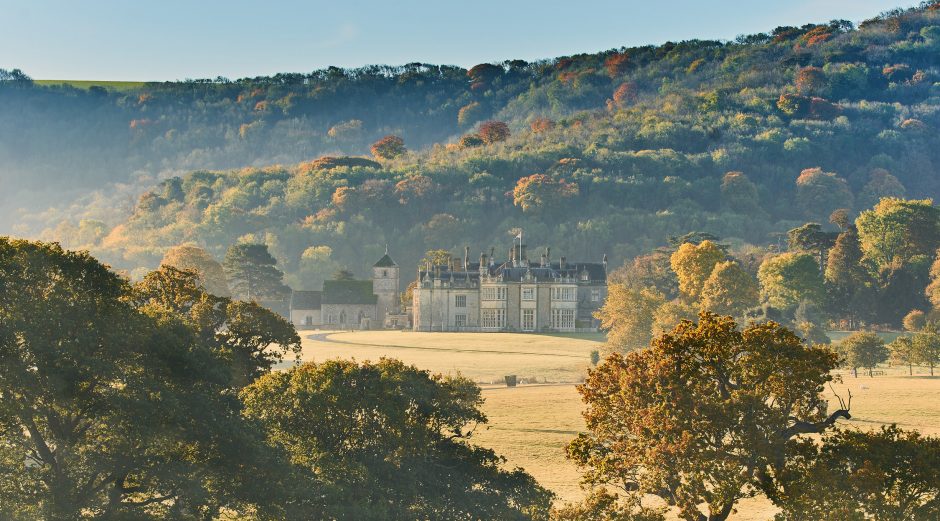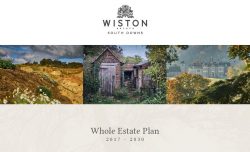 Plans to create 'tranquility' zones; regenerate a quarry into a sustainable base for tourism; do more to raise people's awareness of their impact on each other and wildlife; create a monastic retreat and travellers' rest; and provide services and space for local businesses are just some of the ambitions set out by the Wiston Estate in their new Whole Estate Plan.
This is the first time that a large estate in the South Downs National Park has set out a Whole Estate Plan – not just looking at planning but also at farming, woodland management conservation and access. The plan, now endorsed by the South Downs National Park Authority, doesn't guarantee planning permission but will be a material consideration in determining planning applications.
Tim Slaney, Director of Planning for the South Downs National Park Authority, said:
"We've been impressed by how the Wiston Estate and their consultants Rural Solutions have seized the opportunity to work with us on this progressive approach; their aspirations across the Estate and how they connect; and their commitment to the future of the South Downs National Park.
"Wiston's Whole Estate Plan sets a high bar which we will encourage other estates, farms and landowners across the National Park to meet."
Wiston Estate managers have been working with Rural Solutions, who provide planning and development support and advice to landowners to help them adapt and develop their estates, on the Whole Estate Plan.
Rob Hindle, Director at Rural Solutions, said:
"We have worked with many clients over the years to produce estate-scale plans but this is the first time that the process has been promoted by a planning authority.
"The plan is grounded in sustainability and stewardship and will play a key part in enabling the estate's plans for projects to enhance environmental quality, improve access and deliver significant social and economic benefits. It really is a notable example and I hope that other authorities will take notice of this approach."
Richard Goring, Manager of Wiston Estate, said:
"When the National Park invited landowners to produce a Whole Estate Plan we could see the value that it would bring to the Wiston Estate, particularly given that we are in a period of succession between generations. It was a daunting prospect to put together a plan which worked for both the family, the estate, the community and the National Park Authority. Rural Solutions helped us form a clear strategy and the process has helped us address other issues across the estate. I'm delighted with plan and excited to start delivering against its vision and objectives."
The Wiston Estate is home to the world's longest-running project to monitor how arable farming practices impact flora and fauna – which began on the estate in 1968. More recently they have hosted a successful community project to bring the Duke of Burgundy butterfly back to their hills and the award-winning winery at North Farm provided the wine used by Her Majesty the Queen to launch the ship Britannia.
The Wiston Estate covers an area of 2,522ha of which 70% is farmland and 20% woodland and is home to 106 households, 11 farms and 22 businesses. Well over half of the estate lies within the South Downs National Park.
The plan considers major challenges that the estate will have to face in the future including: climate change, rural business adaptation, pressure of development, changes to subsidies following Brexit, pressure from visitors and planning for succession. It is designed to help guide and support funding bids, future neighbourhood plan production, agri-environment, forestry and clean-water schemes amongst other things.
Quick Links
Learn, Enjoy & Care For
National Park Authority
Planning