Following on from a successful first year in 2018, 'Wild Chalk' is coming back to Brighton.
Taking place at East Brighton Park on Sunday 21 July 2019, 'Wild Chalk' is a free family fun day championing the rare and beautiful chalk grassland habitat of the South Downs National Park, raising the profile and awareness of this unique landscape and helping to ensure that it is protected for future generations.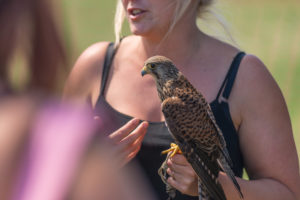 On the day, there will be:
a giant wildlife colouring wall

sheep to meet and stroke

Stone Age re-enactment

virtual reality booth

birds of prey demonstrations
storytelling beside a shepherds hut
mini-beast hunting and wildlife spotting
drinks and refreshments
Sheepcote Valley, situated next to East Brighton Park, is one of the best examples of rare chalk grassland in the UK.
Grazed by sheep for several centuries, chalk grassland is home to a remarkable array of plants and creatures, including many types of wildflowers that provide sweet nectar for bees and butterflies. However, since the Second World War the UK has lost around 80% of chalk grassland and with it the decline of pollinator species.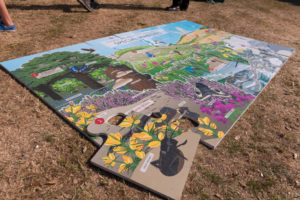 The Bee Lines project is working with farmers and landowners in the Arun to Adur area to create new wildflower corridors linking species rich chalk grassland to sites which are in need of pollination and restoration. 
To find out more about Bee Lines, head to: www.southdownstrust.org.uk/beelines