"This is music for people who love the earth"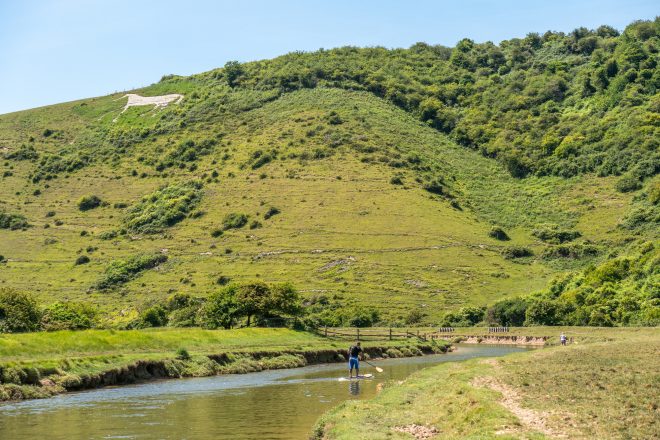 Last year award-winning composer Ed Hughes and film-maker Sam Moore were commissioned by the Authority to create a special five-minute film to celebrate the National Park's 10th anniversary.
Now the film will receive a special screening at the Attenborough Centre for Creative Arts, at the University of Sussex, in Brighton, on Monday 20 June at 6pm.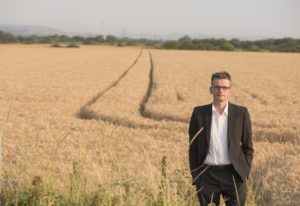 This event is also the launch of Ed's new project, the "South Downs Songbook". This Arts Council England funded project is touring Sussex schools, colleges and universities between 20 and 30 June. Four composers, Shirley J Thompson, Rowland Sutherland, Evelyn Ficarra and Ed Hughes have been commissioned to each write a new song inspired by walking the South Downs. Each composer has chosen a text, and each text gives a very different perspective on landscape and history. Shirley Thompson has chosen An Hymn to the Evening by Phillis Wheatley (1753-1784), an African-American author. Rowland Sutherland has set a poem by Charlotte Turner Smith (1749-1806). Ed Hughes has adapted words by an early contributor to the Mass Observation Archive (Marion Robinson, 1937) who lived near Felpham and was inspired by William Blake and the skies over the South Downs. Evelyn Ficarra has set a poem by contemporary Brighton poet, Valerie Whittington.
The songs will be premiered by the region's Orchestra of Sound and Light at the June event.
The project is also creating a digital education resource pack to inspire young people to compose in response to the South Downs. The pack will include interviews with the commissioned composers about their work, tips on how to get started with composing, and a bespoke library of sampled sounds from the South Downs. To register for this free pack please click here
Simultaneously, Ed's new CD of compositions, 'Music for the South Downs', is released in June on Metier records. Composer Judith Weir writes about this new release, 'the works in this rich collection …surge forward with textural warmth and harmonic continuity. This is music for walkers and people who love the earth.' Music for the South Downs can be ordered here:
Free Tickets for the Orchestra of Sound and Light in Brighton can be ordered here