The Light of my Life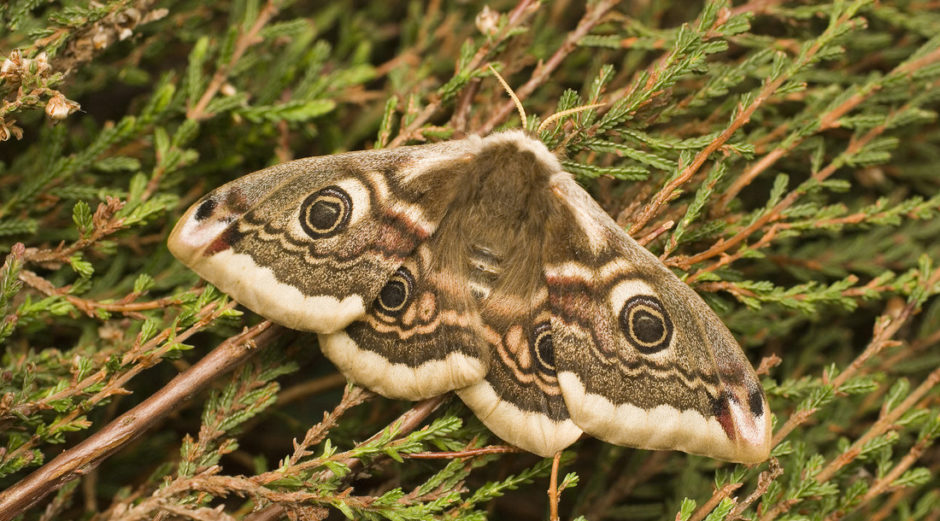 Written by Michael Blencowe of the Sussex Wildlife Trust. Image above © Derek Middleton
There comes a time in everyone's life when they tire of the fleeting distractions and amusements that our modern society has to offer. That day came to me at the age of five. So I became a naturalist and as the years passed by I discovered an alternative universe of endless fascination and wonder. While my peers sat indoors with their Action Men and Ataris I'd be found on some desolate, windswept estuary scanning the mudflats with my binoculars. But, brothers and sisters, I have a confession: I fell into a life of sin. My humble local ramblings turned into an obsession and soon I was travelling all over Britain just to get my fix of rarer and rarer species. But then… I saw the light.   
My first encounter with a moth trap was a religious revelation. I remember flicking the power switch and standing bathed in that blinding mercury vapour glow, baptised by the bulb, as moths swirled like cherubs around me. Next morning I raced down to the trap at 5am, as excited as a child on Christmas Day, and opened my box of surprises. Pink elephants, carpets, brocades, tigers and emeralds.  A fantastic wealth of wildlife.  I was immediately converted. A strange new world was revealed every evening right there in my own back garden. It's a thrill which has never left me.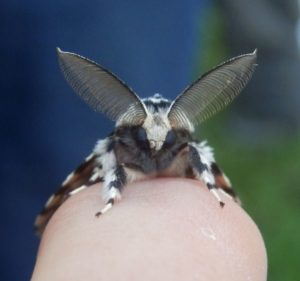 We all know that moths are attracted to light. We've all seen them battering against the bedroom window or flying laps around a lightbulb. Yet we don't know why they do this – there are many theories. It bugs me but if the moths ever start talking it's going to be the first thing I ask them. This attraction can be exploited by naturalists to allow them to study moths. Moth traps have many designs (but they're basically a bulb, funnel and bucket) and are packed with egg boxes offering a cosy one night's accommodation for the moths which can be identified, recorded and released unharmed the following day.  
For a whole year my neighbour assumed my nocturnal light signals were attempting to call occupants of interplanetary craft (and she seemed to find the fact that I was trapping moths even more eccentric). I've travelled with my trap all across Sussex lighting up our remote coombes and woodlands like Las Vegas (an activity which sometimes also attracts passing ravers in search of a wild night out). I'm never happier than when I'm stood in front of the lights, cables and buttons of my moth trap like Tom Baker at the control panel of his Tardis. Every night I'm transported to another time and place.
If you'd like to find out more about moths I'll be talking about moths and other nocturnal wildlife in my talk at the Stargazing South Downs event in Lewes on 20 February.
Quick Links
Learn, Enjoy & Care For
National Park Authority
Planning