Take part in South Downs National Park's family cycle ride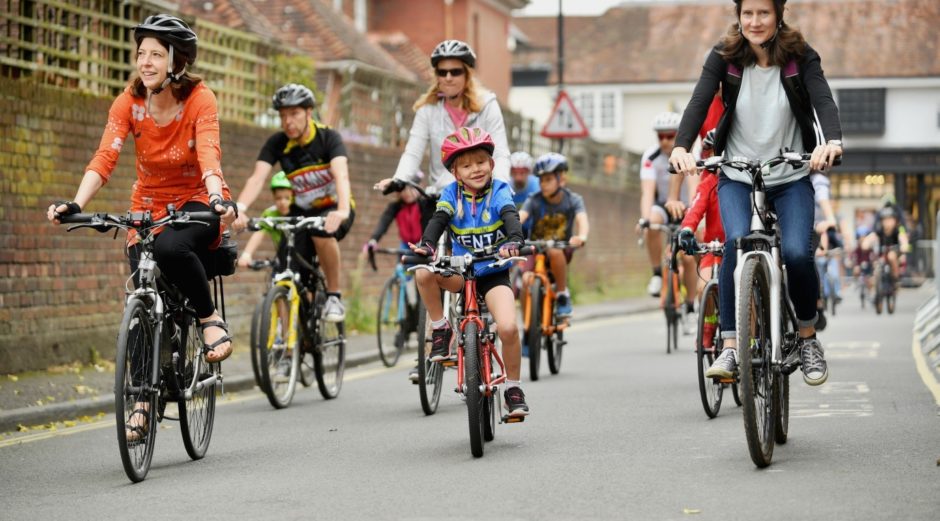 The Winchester Criterium and Cyclefest will open at 10am on Sunday, June 9 with the popular Family Ride, in partnership with South Downs National Park and, new for this year, as an event in collaboration with British Cycling and HSBC UK.
The South Downs National Park Family Ride joins the community of HSBC UK Let's Ride festivals that will take place up and down the country this summer, offering a safe and friendly space to enjoy cycling. Whether you're a beginner or pro, this traffic-free environment provides the perfect opportunity for the whole family to have fun on their bike, before watching some spectacular racing and a enjoying a range of activities in the Broadway area and Abbey Gardens.
Participants will be led out onto the Criterium route at 10am before the races begin at 11am.
Alister Linton-Crook, Cycling Projects Officer for the South Downs National Park, said: "We're pleased to be supporting the event and are excited for a great day out for all the family. "We encourage everyone to behave responsibly and share the space in the National Park and this is a great message to advocate when cycling on roads too.
"Winchester is on the doorstep of the National Park, so I hope this event inspires people of all ages to get on their bikes and make use of the many family-friendly cycling opportunities across this stunning landscape."
The National Park rangers will be in Abbey Gardens with the events van offering a host of fun family activities.
Registration for the South Downs National Park Family Ride is now open and FREE to all so head to https://www.letsride.co.uk/rides/south-downs-family-ride-winchester to reserve places for the whole family.
Quick Links
Learn, Enjoy & Care For
National Park Authority
Planning