Take part in survey on Whole Estate Plans
Whole Estate Plans are an important  planning tool in a National Park that has a number of major landowners. These plans help to identify opportunities and aid decision-making for both landowners and the National Park Authority.
A survey is launching this month to look at the process of creating them.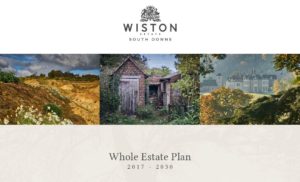 Land Use Consultants has been appointed to evaluate the development of Whole Estate Plans (WEPs) for the South Downs National Park Authority.
The survey will run for six weeks from Monday 8 February to Sunday 21 March.
The Whole Estate Plans in question include the following Estates: Wiston, Newton Valence, Iford, Highfield, West Dean, and Eastbourne Downland. The local communities on these estates are likely to have been consulted during the production of the plans and we would like to understand how you were included in the consultation, and how effective you felt this process was.
Your feedback on your experience will help us to understand the impact and challenges of the process, and will inform any recommendations for future changes in approach if required.