Stunning nightscape is the people's favourite
Carpenter and amateur photographer Connor Lamb has spoken of his joy after winning The People's Choice in the National Park's first astrophotography competition.
Connor's awe-inspiring shot of the night's sky and the Rampion Offshore Wind Farm took the top spot in the public vote that ran throughout March.
The astrophotography contest was one of the highlights of the National Park's Dark Skies Festival, which ran in February.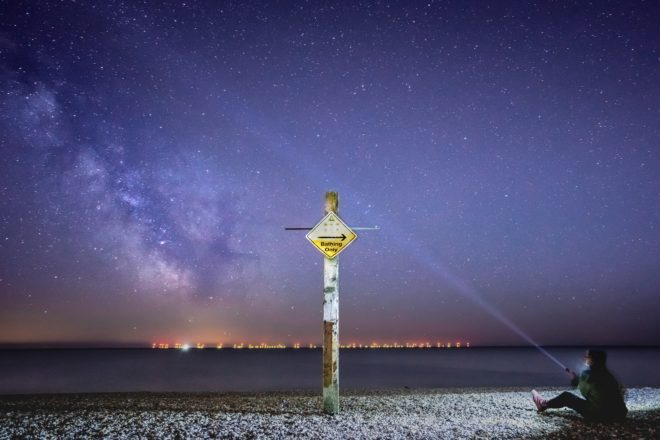 Shoreham-based Connor, 26, who wins £100, said: "It's the first time I've received recognition for my work and I feel very proud.
'I'm a carpenter and just passionate about photography as something I do for fun and a reason for me to spend time outdoors and in the wild.
"I love the South Downs and have lived here all my life. I've been doing astrophotography since the first time I made a long exposure photo on a trip to Australia two or three years ago. This photo was taken in May 2020 during the first wave of the pandemic.
"I spent some time speaking to people who have more knowledge than I do about astronomy and gathered my notes about lining the Milky Way in my exposure while the moon was set over the far horizon to capture a truly dark sky."