Stargazing extravaganza returns to South Downs National Park for 2021
The wonders of the "red planet", live tours of the night's sky, stunning astrophotography, nocturnal wildlife talks, children's colouring activities and a chance to win a top-of-the-range telescope are among the highlights of the South Downs National Park's upcoming Dark Skies Festival.
The fortnight of cosmic fun begins on Friday, 12 February with an action-packed line-up brought directly to you, including top tips for stargazing from your garden.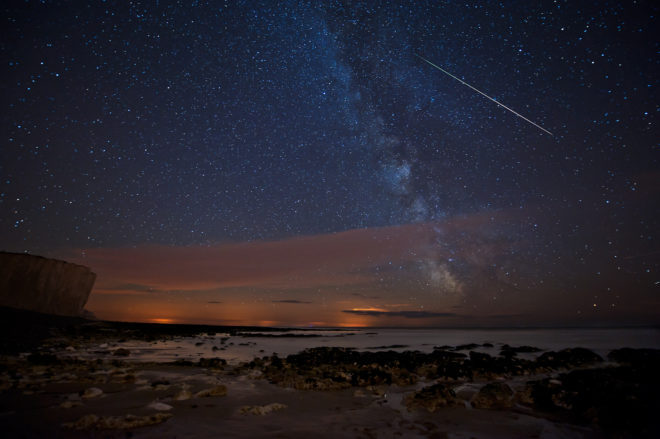 The festival kicks off with a fascinating real-time tour of the night sky with acclaimed astronomer Dr John Mason, from the South Downs Planetarium and Science Centre. Dr Mason will be identifying what we can see in the sky that night and pointing out interesting sights and constellations.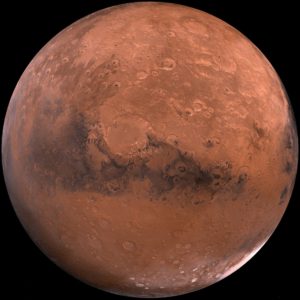 Co-inciding with the expected landing of the NASA rover "Perseverance" on Mars on 18 February, Dr Mason will be giving an illuminating talk about the historic landing later in the festival. Perseverance launched on July 30 last year to explore the planet for evidence of alien life, both past and present. The rover is targeting a landing site inside Mars's Jezero Crater – an ancient lakebed that may have once been habitable for simple life.
Meanwhile, the start of half-term on Monday, 15 February will see an interactive Facebook Live session, with National Park Rangers Charles and Kate setting up a stargazing evening in their back garden.
A night-time walk, short films on wildlife, live Instagram chats with accomplished authors, and stunning footage of space will be among the highlights of the virtual event (see full schedule below)
The event celebrates the National Park's status as an International Dark Sky Reserve – one of only 18 in the world and recognising it as one of the best places globally to capture immense views of the stars.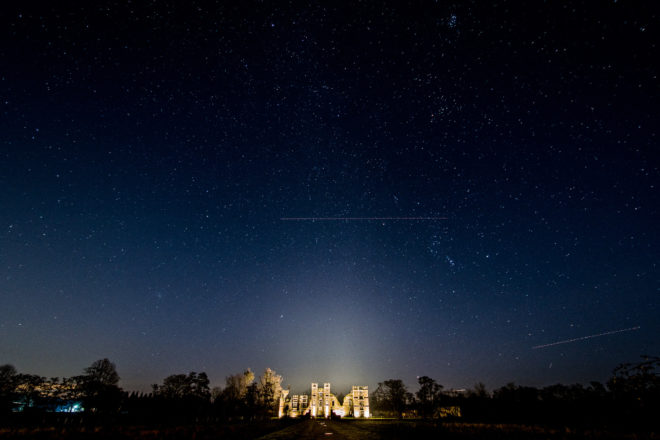 Dan Oakley, a Lead Ranger who helps oversee the National Park's Dark Sky status, said: "Our Dark Skies Festival will be different this year, but we're really hoping to be able to inspire people about how amazing and important our dark skies are.
"It's going to have something for everyone – whether you're interested in nocturnal wildlife, stargazing, astrophotography or people's connection with the cosmos throughout history. Co-inciding with half term, we hope it's going to give people of all ages some fun learning and interesting activities they can do while staying at home."
Event organisers are also hoping that people will share their stories, images and videos – such as sounds of nocturnal wildlife in their garden – that the National Park can then share on social media as part of the festival.
More than 150 entries have been received for the National Park's first astrophotography competition and the winning images, as well as other stunning shots, will be revealed throughout the festival. The top prize is £150 in each of the three photography categories – South Downs Dark Skyscapes, Living Dark Skies – People and Nature, and Our Magnificent Moon.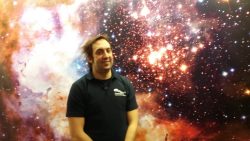 Dan, originally a physicist and known locally as "Dark Skies Dan", added: "Dark Skies are under threat – particularly in the South East. We consider the star-studded skies above our heads are as valuable as our beautiful rolling landscapes.
 "There's growing evidence that dark skies help nature to flourish and are vital for ecosystems to function. The evidence is showing that light can be very disruptive to many different species, not just from a disruption to their circadian body clocks, but also as a barrier to migration, movement and ecosystem integrity. A whole range of species, including birds, bats, amphibians and invertebrates rely on dark habitat and the natural shift from night to day. Therefore, dark skies are a key component for nature recovery – which is one of key priorities for the South Downs National Park over the next five to 10 years.
"Apart from anything, it's a real spectacle to see these immense views of the night's sky in the South Downs – connecting not only with nature but also the wider universe. I think most people would agree it's a very humbling and calming experience that gives us a much wider perspective. It's an amazing universe that we live in on this little planet called Earth and it's also amazing that Mars may also have had biodiversity."
The big Dark Skies quiz runs from 15 February to 28 February, with prizes including a state-of-the-art telescope worth £300, a year's subscription to BBC Sky at Night magazine, a wall chart of the cosmos and a wall chart of the moon. People can register to take part by visiting https://bigdarkskiesquiz.makequiz.no/
All the details for festival and how to take part are available at www.southdowns.gov.uk/dark-night-skies/festival/
The full Dark Skies Festival schedule (timings may be subject to change, so please check the website beforehand)
Friday 12 February 10am Short Film South Downs Dark Skies Festival Launch with 'Dark Skies Dan' – Dan Oakley, Dark Skies Lead for the South Downs National Park welcomes you to this year's festival
Friday 12 February 7pm Real-time Tour of the Night Sky direct from the South Downs Planetarium with Professor John Mason – find out what's going in the sky tonight!
Saturday 13 February 10am Short Film 'Embrace the Darkness' – the South Downs National Park's journey to becoming an International Dark Sky Reserve
Monday 15 February Facebook Live 'Stargazing at home' with South Downs National Park Rangers, Charles and Kate, setting up for an evening of stargazing in their back garden whilst looking at simple things you can do to help nocturnal wildlife.
Tuesday 16 February 7pm Instagram Live 'The Human Cosmos – A Secret History of the Stars' interview with author Jo Marchant, on her new book about our relationship with the starry sky over millennia, and why it's important to reconnect with it now.
Wednesday 17 February 7pm Real-time Tour of the Night Sky with a focus on Mars ahead of the NASA rover 'Perseverance' Mars landing (the following day at noon), direct from the South Downs Planetarium with Dr John Mason.
Friday 19 February 6pm Facebook Live Question and Answer with Dr John Mason – a chance to ask questions about the Mars landing or any other astronomy related subject!
Saturday 20 February 10am Short Film 'My Dark Skies – Your National Park' featuring author and South Downs National Park Custodian, Tiffany Francis- Baker
Tuesday 23 February 7pm Instagram Live 'Dark Skies – A Journey into the Wild Night' interview with author Tiffany Francis-Baker on her book about the dark skies of the South Downs and other places
Wednesday 24 February 7 pm Real-time Tour of the Night Sky from the South Downs Planetarium with Professor John Mason – – find out what's going in the sky tonight!
Thursday 25 February Facebook Live 'Nocturnal Wildlife Walk' with National Park Ranger Jan Knowlson and Sussex Bat Group's Kim Dawson as they take a walk around their local village.
Friday 26 February – The National Park shares your stories, experiences, videos and images from the past two weeks.
Saturday 27 February 10am Short Film 'Let's Take of our Dark Skies' with South Downs National Park's 'Dark Skies Dan' explaining what we can all do to keep our wonderful starry skies dark
Sunday 28 February Voting opens for the Astrophotography 'People's Choice Award'.
Plus:
Winning entries to the South Downs first Astrophotography Competition will be shown throughout the festival
Dark Skies Pinterest Board colouring sheets of the planets and nocturnal wildlife, and  lots of craft activities to do at home.
Big Dark Skies Quiz  (you must register to receive the questions! ) starts Monday 15 February and ends Sunday 28 February.