The South Downs National Park's Dark Skies Festival returns bigger and better than ever next month with an action-packed line-up of cosmic fun for all the family.
As the National Park marks its 10th anniversary in 2020, the SDNPA is pulling out all the stops to bring the wonders of the star-studded skies to people of all ages. The flagship free event, Stargazing South Downs, returns and is being extended this year to include a new roadshow in Steyning, joining Lewes, Midhurst and Petersfield.
Visitors to Stargazing South Downs will be able to enjoy indoor planetarium shows, an incredible VR experience exploring the Milky Way, nocturnal wildlife displays, talks by Dark Skies experts, a giant colouring wall of the solar system, science experiments and the ever-popular astronaut selfie booth. And, if the night's sky is clear, there will be moongazing and stargazing outside for people to see the universe in all its glory through large telescopes.
The roadshows will include expert guidance for stargazers on how to make the most of your telescope and one lucky person will receive a brand-new telescope as part of a quiz competition.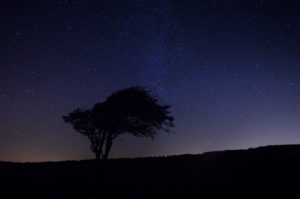 The popular Brighton Seafront moongazing experience is also being expanded to include an awe-inspiring night-time trip in the i360 with the National Park's Dark Skies Ranger, Dan Oakley.
The festival runs from February 7 to 23 and includes events across the length and breadth of the National Park. Now in its fourth year, the festival celebrates the National Park's International Dark Sky Reserve status, which was awarded in 2016 and recognises it as one of the 16 best places in the world to view the moon and stars.
Other organisations are also joining in the astronomy festival, with events at the Herstmonceux Observatory Science Centre in East Sussex, lectures at Gilbert White's House in Hampshire, a star party at RSPB Pulborough Brooks and a four-day weekender event 'Petworth Dark Skies' at the National Trust's Petworth House.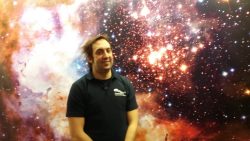 Dan Oakley, Dark Skies Ranger, said: "We're excited to be announcing the line-up for our 2020 Dark Skies Festival, which really has become one of our most popular annual fixtures, underlining the tremendous interest for stargazing.
"We had more than 5,000 people attend last year and we're hoping our expanded schedule this year will break all previous records. Seeing the immense views of the starry sky over the National Park is an incredible experience and we're hoping to share it with more people than ever.
"It's now four years since the South Downs was designated as an International Dark Sky Reserve and it stands as one of the many achievements in the first decade of the National Park. Aside from being unbelievably beautiful and awe-inspiring for us to look at, the dark star-studded skies are vital for all flora and fauna.
"Life on earth evolved with bright days and dark nights, so nocturnal species such as owls, bats and moths rely on this natural shift that repeats every 24 hours. More than 60 per cent of invertebrates and 30 percent of vertebrates are purely nocturnal, while many of the other species are crepuscular, active at dawn and dusk. So you can see how crucial dark skies are for biodiversity and the health of the environment."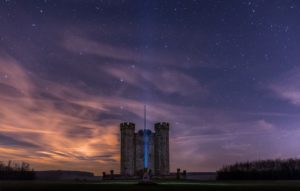 Laura Warren, Events and Engagement Officer for the National Park, added: "There is something for everyone at this year's festival, whether you're new to stargazing or a seasoned pro.
"To tie in with the 10th anniversary theme we will be exploring whether there may be a total of 10 planets in the solar system if you count in the dwarf planet Pluto and the mysterious planet X which scientists believe exists, but has not yet been discovered. We'll also be suggesting 10 actions you can take to protect the night's sky.
"The festival ties nicely with the half-term holidays so it's a great opportunity for young people to learn more about astronomy. No matter what the weather is outside, you can still come and learn about the amazing dark skies in our National Park. It's time to embrace the darkness!"
People will be invited to share their images of the stars and moon using the hashtags #EmbraceTheDarkness and #SouthDowns over the two weeks.
The line-up of events for Stargazing South Downs is:
Saturday 8 February – Midhurst Rother College, Midhurst, West Sussex, 4pm to 8pm.
Saturday 15 February  – Steyning Grammar School, Steyning, West Sussex, 4pm to 8pm.
Tuesday 18 February – Festival Hall, Petersfield, Hampshire. 4pm to 8pm.
Thursday 20 February – The Town Hall, Lewes. 4pm to 8pm.
All the above events are free to attend with no booking required.
Some of the other events include:
Moongazing on the i360 on 9 February. Glide up gently to 450ft in the futuristic glass viewing pod and enjoy views of the National Park and night's sky, guided by Dark Skies expert Dan Oakley. The venue will be turning off the lights for an exclusive and extended 45-minute stargazing pod flight as part of this year's Festival. While on board there will be an opportunity to explore the views from the BA i360 pod through telescopes. Booking is essential. For more details see https://britishairwaysi360.com/event/dark-skies-festival-british-airways-i360/

Visit the National Trust's Petworth House from 20 to 23 February for four days of fun cosmic activities and workshops with an arts and literary theme. Brighton-based Same Sky will be delivering lantern decorating, torch processions and singing sessions. Children's author Michael Bird will be leading a family activity session based on tales about artists from his bestselling children's book Vincent's Starry Night and Other Stories. Weekend Day Tickets include entry to the house where people will have the chance to see some of the historic rooms and the Petworth art collection, including works by Turner and Constable, both avid painters of the sky.

Dark Skies Stargazing Evening at the Observatory Science Centre in

Herstmonceux, East Sussex, on 8 and 15 February. Come and look through some of the country's largest working historic telescopes (weather permitting). There will be a planetarium-style talk in one of the domes if the weather is not suitable for viewing.

"From Fire to Ice – A Journey Through the Solar System" at Gilbert White's Field Studies Centre, Selbourne, Hampshire, on 12 February. A journey through our solar system to discover how extreme temperatures have fashioned unique worlds and learn about what telescopes and planetary probes have found.
The complete events schedule and all booking details are available at: www.southdowns.gov.uk/enjoy/events/events-calendar?event_type=dark-skies-festival
The festival is just one of a series of family events in the National Park for 2020. For further updates on events visit www.southdowns.gov.uk/enjoy/events/ or see Instagram, Facebook and Twitter.