Special South Downs quilt marks group's 40th birthday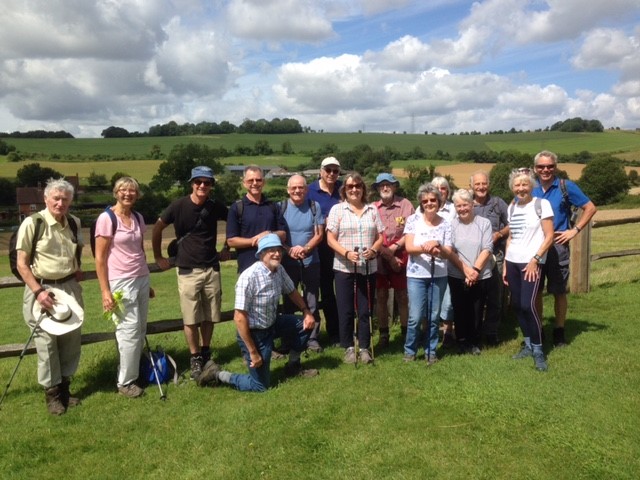 The fantastic walking opportunities offered by the South Downs National Park, with its sweeping meadows and rolling downland, have inspired an award-winning design for a quilt.
U3a is a charity that enables members to learn new things, laugh with friends and live life to the full, for people who are no longer in full-time employment or caring for children.
The movement is in its 40th year and to celebrate, a competition was held to design 40 blocks to create a magnificent quilt on the theme of positive active ageing. It had to incorporate collaboration and be a permanent record of the skills of members.
The quilt block created by Liphook u3a Walkers Group was one of the winning entries and showcases the South Downs where they often walk.
Anne Butler, from the group, said: "We always are inspired by the stunning panoramic views to the sea or across the weald.
"We have taken inspiration from one of our many photos to develop a landscape quilt, capturing the rolling downland and sweeping meadows.
"As Virginia Woolf said of the South Downs, we are 'overcome by beauty more extravagantly than one could expect'.
"Our walks definitely enable us to step out and to Learn, Laugh and Live – the u3a motto."
The large quilt was stitched together by a professional quilter and then sent frozen, in order to kill any bugs, at the Whitworth Gallery, in Manchester.
The grand unveiling will take place at the gallery on 17 June before going on display at The Blanket Hall, Witney, Oxfordshire.
To find your nearest u3a, visit www.u3a.org.uk