The Christmas season is upon us and it's meant to be a time of joy, but for some it can be a time of stress, anxiety and disappointment. The high expectations that come with Christmas can be stressful. 
Here are six ways you can help beat back the Christmas stress and reconnect with the true meaning of the season: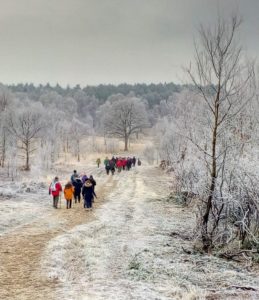 For lots of families, a Boxing Day walk is a Christmas ritual.
But why not make a bit of time to head out for an early morning walk before a day of present shopping, wrapping and baking?
Take some time out and head for the hills and woodlands of our beautiful National Park. It's guaranteed to put you in the Christmas mood.  
Get to know your community
Find out what's on locally and get involved!
Whether you're carolling or attending local markets, getting out and about and enjoy the Christmas spirit.
If belting out a few Christmas carols won't reduce your stress levels then nothing will.
See what community events are happening in and around the South Downs this December.
Exercise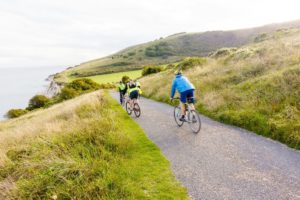 It's fair to say that at this time of year many of us allow ourselves a little bit of extra indulgence. After all, when else can you allow yourself to eat chocolate every morning for a whole month!
Rather than wait until January to make that New Year's resolution, you can start this December.
With over 3,300km of rights of way, the South Downs is the perfect place to hike, run or bike!
You can check out the Visit section of the website to find a list of trail and cycle routes across the National Park.
Volunteer
Yes, Christmas is self-indulgent but it's also a time to reflect and offer to help others.
For those who are short on time, microvolunteering is the best way to give back for those who are looking to help in short, bite-sized chunks.
For anyone who has a bit more time to give at this time of year, check out volunteering opportunities on Do-it.org.
Make the time to see loved ones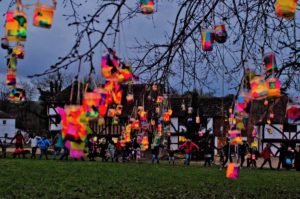 Spending time with family on Christmas Day is a whirlwind of emotions. It can be delightful, daunting and stressful in equal measures.
With so many pressures on the big day itself, why not make time to see family and friends in a less stressful setting?
Board game nights, a Sunday afternoon in the pub or going to a Christmas fayre are some of the ways to spend quality time with friends and family minus all the stress of the big day.
For something a bit different, visit the Weald and Downland Museum for their 'Tree Dressing Day' on Sunday 1 December.
Chill time for you
Let's not forget the real meaning of Christmas – nights on the sofa with a blanket, mug of hot chocolate and cheesy Christmas films.  Remember, a cheeky nap will do you no harm.
Most importantly, have fun and enjoy your Christmas in the best way you know how.