Relax in magical treescape of the South Downs National Park this autumn
September 21, 2022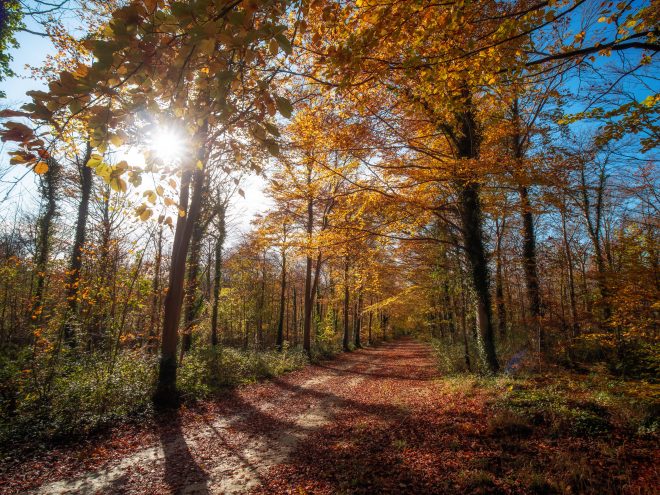 The warmth of the sun may be waning, but the warmth of the autumn colours in the South Downs National Park is just getting started.
With more woodland by area than any other National Park in England and Wales, autumn is a delight in the South Downs and one of the most picturesque times of the year.
The many forests, woods and copses gleam with hues of orange, yellow and red as nature is busy preparing for its winter slumber.
It's the perfect time to connect with nature – an activity that doesn't cost the earth but will make you feel closer to it!
Keep the camera at the ready as the low autumn sun hits the landscape and radiates its beauty – and you could even win £250 by entering the National Park's annual photo competition.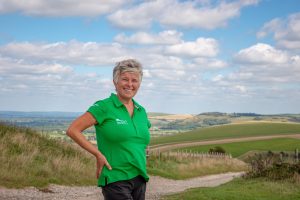 Kate Drake, who leads health and wellbeing for the National Park, says: "As summer begins to fade away, it's easy to hunker down indoors and save our outdoor adventures for the spring.
"But autumn really is a magical time in the South Downs and a time to enjoy all the physical and mental health benefits of being outside in a beautiful space. Almost a quarter of the National Park is covered by woodland and half of this amazing treescape has been there for over 400 years.
"A woodland stroll is good for all the family and a chance to escape the daily treadmill of life without breaking the bank. It's also proven to reduce stress hormones in adults and children alike. If you want to go one step further with your woodland walks, forest bathing is a great option and has been found to lower blood pressure and depression while increasing energy levels.
"The 'golden hour' of photography comes later in the morning and earlier in the evening in autumn, so it's also a wonderful chance to capture some stunning snaps on your camera or mobile phone. Wherever you go in the South Downs this autumn, breathe a little bit easier and soak up the fresh autumnal air and stunning sunsets!"
Here are Kate's tips for a memorable woodland walk in the National Park this autumn:
Stansted Forest, West Sussex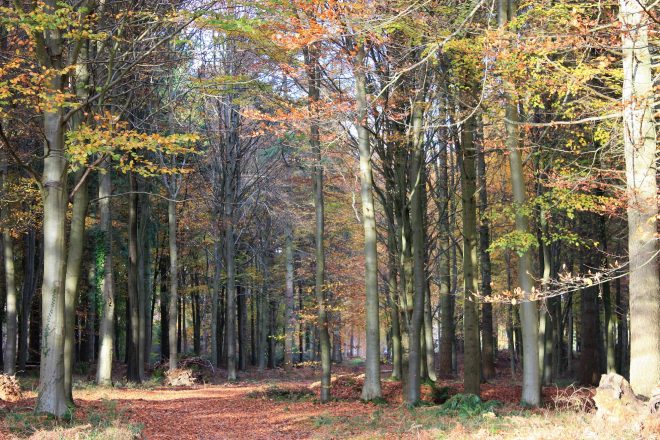 With 1,200 acres of ancient woodland and a patchwork of different ages of coppice, Stansted offers a subtly changing landscape that is a feast for the senses in the autumn.
There are many footpaths and bridleways across the Stansted Park Estate, including the Sussex Border Path, offering opportunities to really soak up the calmness of the woods, all while admiring the timeless view of the historic Stansted House. The forest is very accessible by public transport, with Rowlands Castle railway station a five-minute walk away.
Alice Holt Forest, Hampshire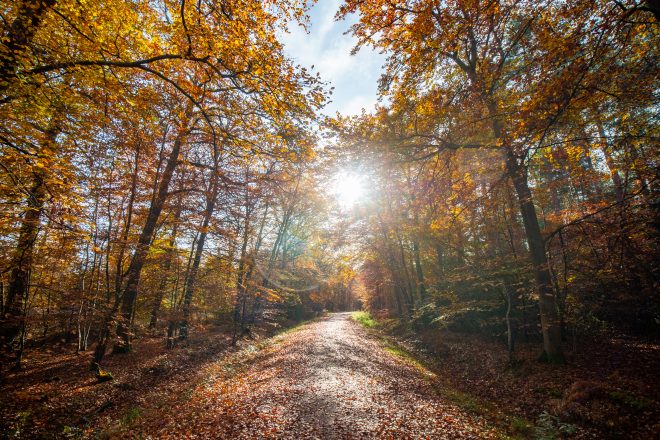 This serene royal forest in Hampshire is situated some 4 miles (6.4 km) south of Farnham, Surrey. Once predominantly an ancient oak forest, it was particularly noted in the 18th and 19th centuries for the timber it supplied for the building of ships for the Royal Navy in Portsmouth. It's now planted mainly with conifers. The woods are ideal for just about everyone to enjoy some exercise, from a gentle family walk to a good long invigorating stroll.
Friston Forest, East Sussex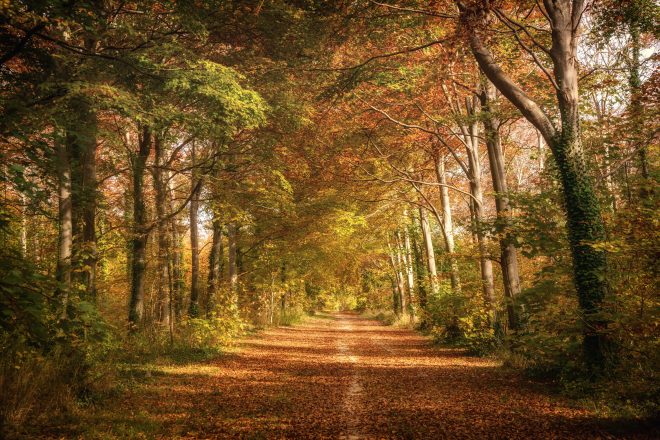 This expansive beech woodland makes a perfect trip out for those who love exploring the countryside. With walking and cycling trails, great views of the Cuckmere and the sweeping South Downs, Friston Forest has something for everyone! Don't forget to make a pitstop at the National Park's new visitor centre at Seven Sisters Country Park – it's crammed with free, fun activities for the whole family and a grab-and-go kiosk for those must-have walking snacks! Buses run regularly from Brighton and Eastbourne to Exceat, so it's a great day-out if you want to leave the car at home.
Slindon Woods, West Sussex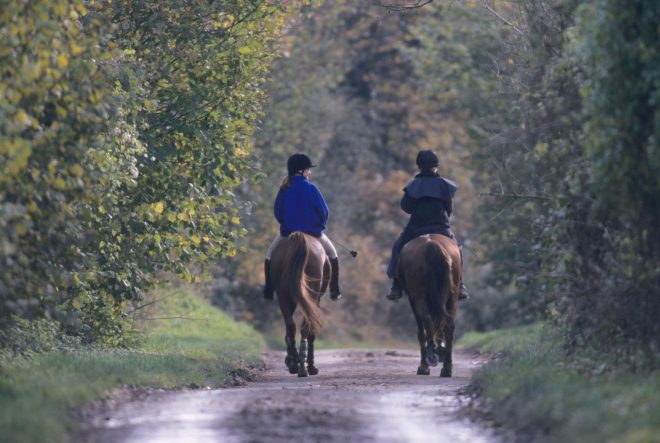 Slindon Estate is 3,500 acres of Sussex woodland, farmland, and downland, all divided by paths, hedges, lanes and tracks. You can explore the estate by 25 miles of public footpaths and bridleways, as well as over 900 acres of open access woodland. Take in the long wide views down to the Weald, along the Downs, and out across the coastal plain to the sea.
West Walk, Hampshire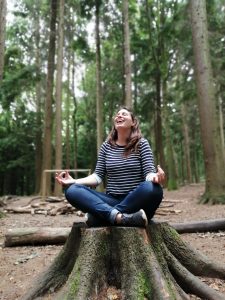 Covering over 800 acres, West Walk is the largest remaining fragment of the former medieval hunting ground, the Forest of Bere. Just a stone's throw from busy Fareham and Portsmouth, this forest includes a Miles Without Stiles route suitable for people with restricted mobility, including wheelchair users and families with pushchairs. Throughout West Walk, small areas of nineteenth century oak remain from a time when oak trees were planted to supply the navy with timber for ship building. Today, these trees have rare lichens growing on them, and are home to bats and nesting woodland birds.
Queen Elizabeth Country Park, Hampshire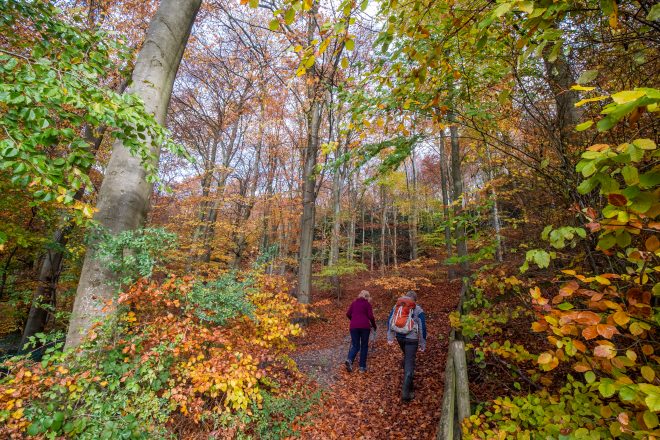 Located just off the A3, this is one of the most accessible woodland sites in the National Park. Featuring 2,000 acres of open access woodland and downland, its crowning glory is Butser Hill, which at 271m is the highest point on the South Downs chalk ridge and offers some of the best views you'll find anywhere in the south of England.
With a large visitor centre, shop and café, the site is geared up for people of all ages and there's plenty of places to find a spot for a picnic. And, if you go down to the woods, you're sure of a big surprise…in the form of a beautifully-crafted giant's head! The incredible sculpture, made of woven tree branches, depicts Ascapart, a legendary giant from Hampshire folklore. It's the ideal spot for some forest bathing and quiet contemplation!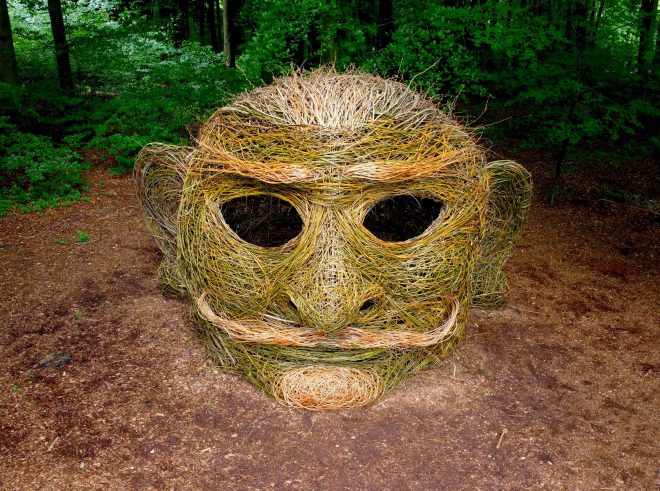 Entries for the photo competition close on 31 October. Find out more and download the entry form here.
For inspiration and downloadable guides on where to walk this autumn click here.
For more information about forest bathing click here.
Main feature image by Sam Moore